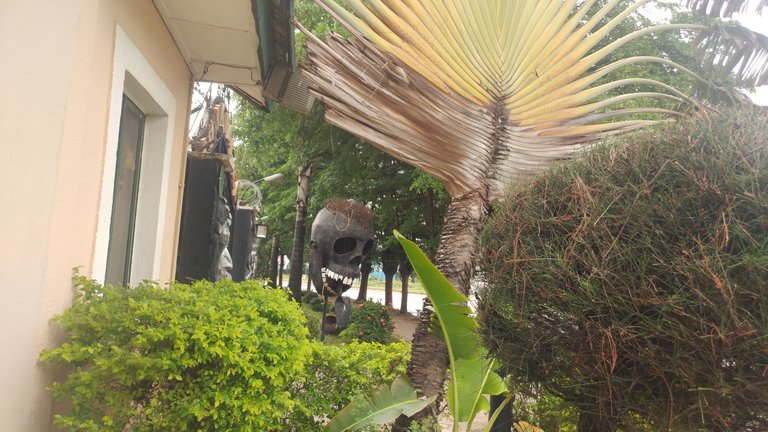 My interest in nature has taken me to this beauty. There is something so special l saw about these flowers that l needed to share. Apart from the flower or tree, do you see any other thing that needs attention? It is actually what got me closer to take photos. That is the standing image of the skull. This skull is really an old image that has been hanged here over a long period of time. Trying to find out what and why it stands in front o this house, l was told it is there to scare people. But will people really be scared of seeing this image in front of the house? That is a different story to tell.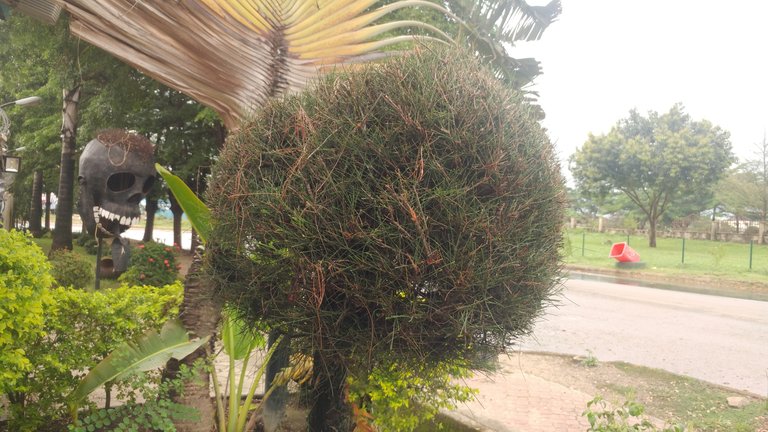 Photo credit: Huawei mate 9

To me, it's just like a zombie image or design that even attracts people rather than scaring them. This brought me closer to admire the beauty of the flowers around me. But it is so impressive though. This is what l got sharing with my readers today. Thanks for passing through.