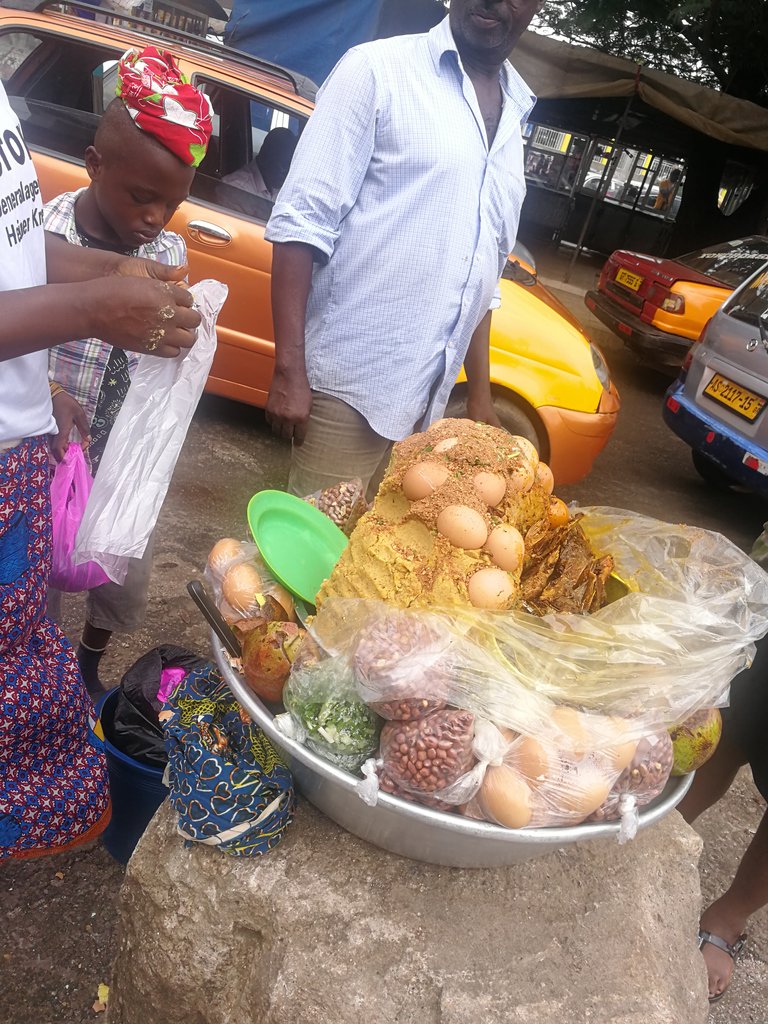 Life really has a lot to offer us so long as we live to see the many greatness of it. In case you still haven't seen the best that life offers, then the blockchain is here for your use. I bring so much beauty and excitement to your doorstep today even as l share with you an experience l had today when l went out. Food is something we all cannot do away with. But if they say you are what you eat, then we certainly have to be mindful of the food we take into the body. You may not be familiar with this meal l share today, but trust me it is one of my favorite local cuisines. Not only that, it is as well one of the most nutritious food you can always choose. I spotted this woman today with this local food selling outside and l simply couldn't resist its smell and beauty.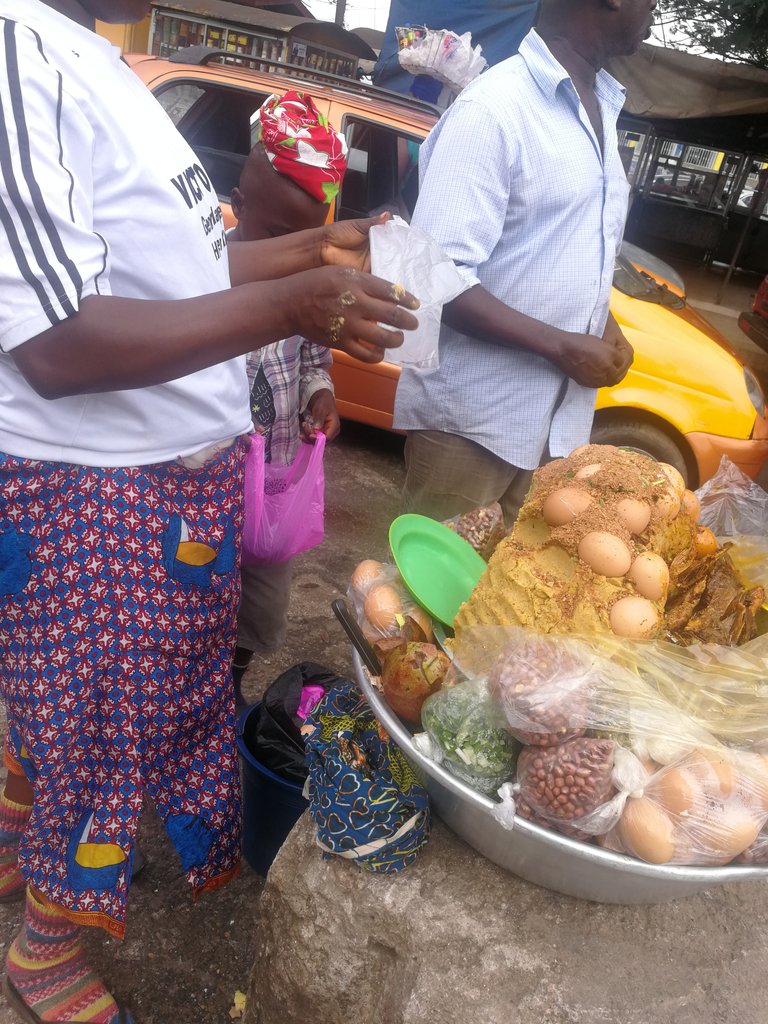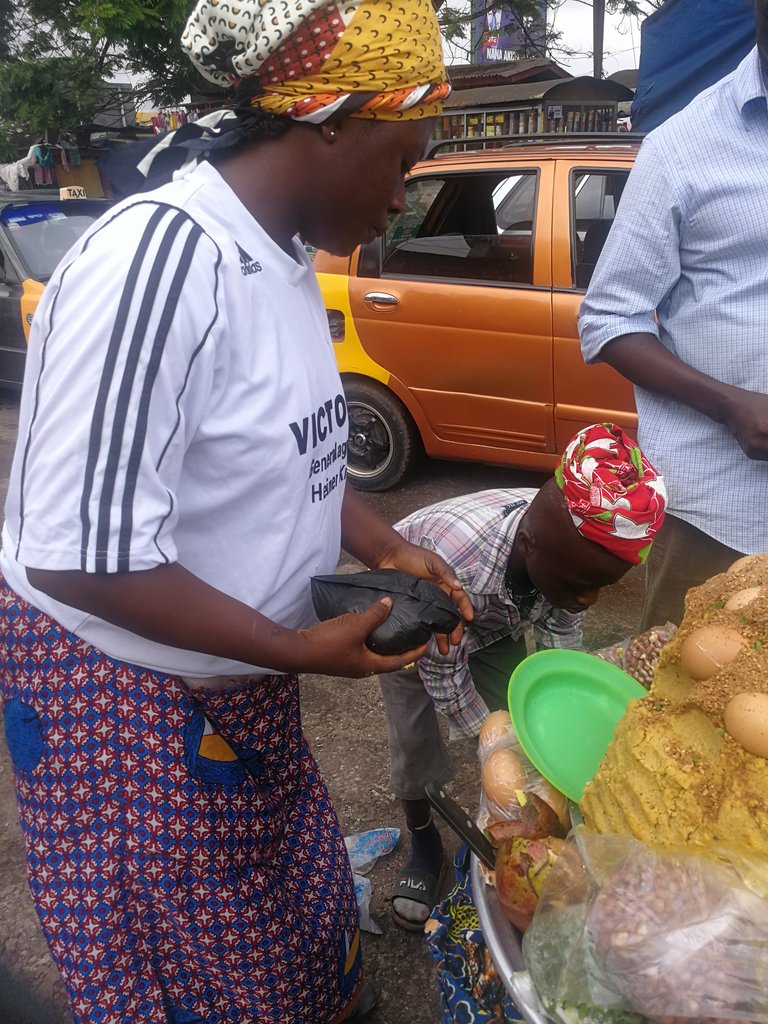 It is called 'Oto' in our local language. It is simply a semi mashed ripe plantain, mixed with other sauce and garnished with oil. Taking this meal with fish or eggs gives it a lovely taste too. It is prepared in our various homes by most women. It appears to be one of the oldest meals here in Ghana by the Akan community. Its preparation isn't only simple but does not make use of a lot of time and energy as other cuisine does. Getting your plantain ready is as simple as getting them cooked. All other things and its preparation will certainly follow suit.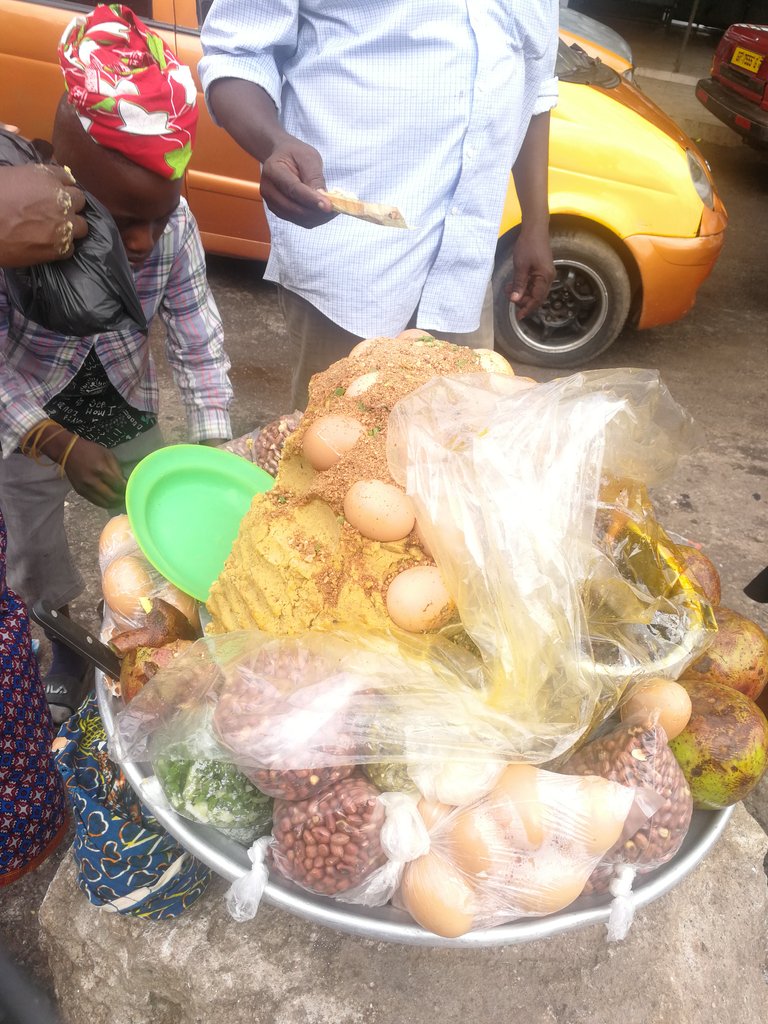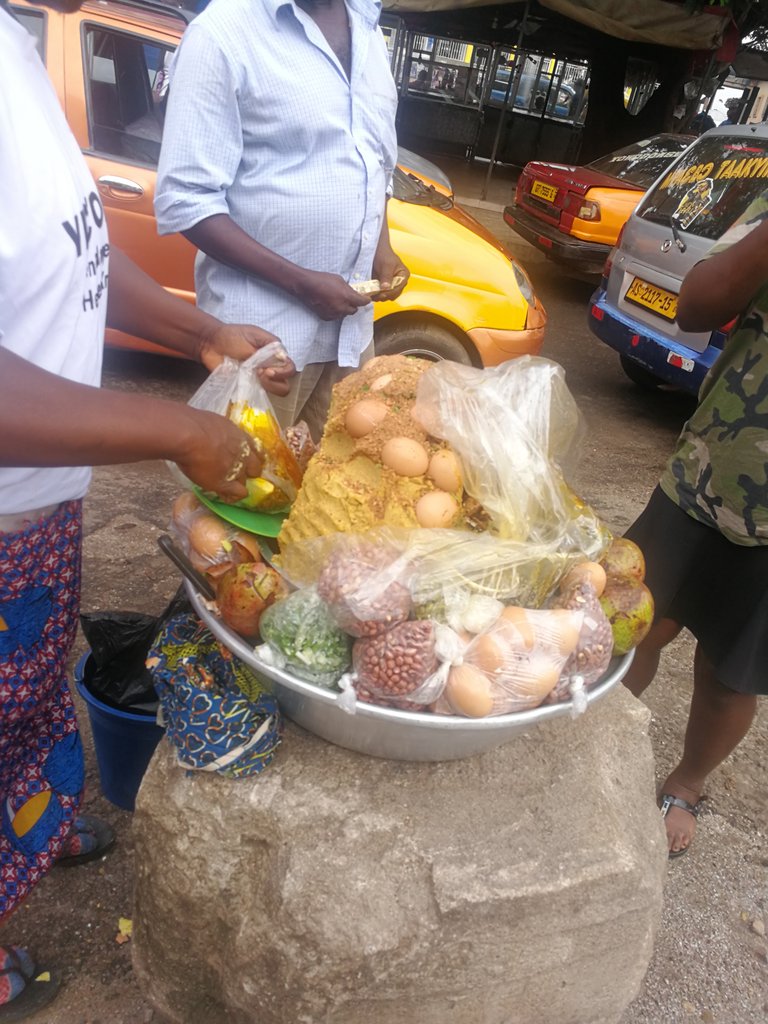 Buying oto today was with such a joy that couldn't be hidden but shared here with all my readers on this blockchain. It feels really good to see how the blockchain helps us to have experience in other people's cultures around the world. Food playing a major role in the life of people cannot be overlooked. It's a street buying l share today with you. Many thanks to @dswigle for making the weekend awesome always Thanks for passing through today for the experience of the day.