Hi fellow Edders,
What a wild past couple weeks it's been! Lots of fun and educational opportunities!

Doing Our Own Things
One of the fun things that's been going on in our household is an awesome bunch of educational events. Not things like going to museums or anything but our own little versions of what amounts to lots of interesting things for the little man to do, see and learn. What I've instilled in him is a desire to learn and it certainly can be seen when we are out and about. Going to add some more posts in the coming weeks, little behind on the content since we've taken hundreds of photos lol.
I had a job interview the other day, virtually since it's all virtual now it seems, and I needed to cut my hair so that I looked more professional than I did at the moment. I don't have crazy wild hair or anything but I know that my current odd hair layout doesn't appeal to me when I am talking to professional people I don't know already. Off it goes! I was telling the little man that I needed a haircut and naturally he asked why. I told him that daddy was going to talk to some people about a new job that he was interested in taking. He was chewing on that for a while and I know he will randomly ask me about it in a few days or weeks lol.
It came time to do the haircut and he had asked me if he could do it. With the way I cut my hair nowadays, I just buzz it all off. Not to the point where I could use shaving cream and make it look like a pool table ball but not much more than a little stubble up there. This means that I don't have a whole lot of reason why he can't cut my hair so I said sure let's do it. Even if he screws up, I can just cut it where he missed. There's not much left when I do it so he can't do any worse than I do lol.
We ventured out onto the deck and he turned the clippers on and was just staring at it for a little bit, in wonder of what he had in his hand. He hesitated and cut off one piece of my hair and looked at me to see if everything was okay. I told him it was fine and he was pretty excited so he got back to work, cutting away! In the end he ended up doing a pretty good job. I had coached him on the different areas he would have to change up his tactic in order to really cut the hair but it was an overall successful event.
I think these types of things are important for the kiddos to do and learn. I don't think there is enough self confidence in some people and kids nowadays to do and learn things on their own. I know there are people who are out there that work in these industries that desperately need the work and money but at the same time, we can't always spend money on things that are not very complicated for us to do ourselves. We have been cutting our own hair in our house for about 4 years now, as a way to save money since things were getting tight. We aren't in as much of a tight financial situation right now but we still will continue to do it and probably will do it for the rest of our lives. It's a good habit to do and especially if we aren't going to be doing anything special to our hair, only cutting it at the given length that we want.
I think this money saving lesson as well as the task of cutting each others hair when we need a haircut were a good lesson for the little man. He has also graduated to cutting my facial hair, though that one came with a lot more trepidation since it's close proximity to some sensitive and prone-to-bleeding spots like lips and nose. He has certainly enjoyed getting to help me in one of my periodical tasks to perform for self care.

Connect with me!
Do you want to get paid, in crypto, for searching the internet? Try using and signing up for Presearch to earn some great crypto! I've currently got 2,470 PRE tokens, with a market value of $59.28. It doesn't sound like a lot but when you search using sites like Google you get paid $0! Join Presearch to break Google's stranglehold on the internet searches. If you'd like to sign up, use my referral link!
https://www.presearch.org/signup?rid=513043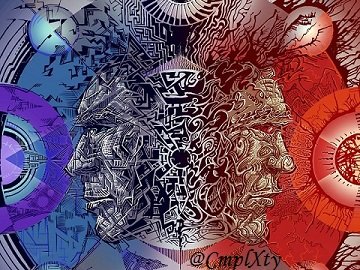 Image source