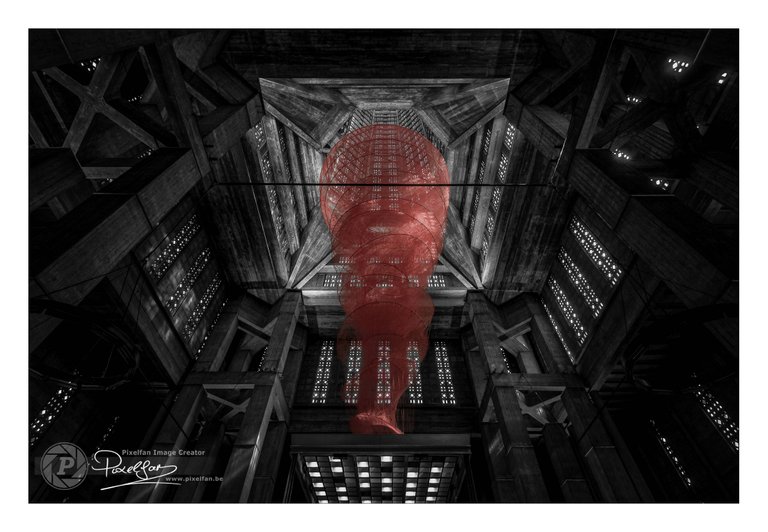 ---
And we continue our journey through the wonderful world of the color splash ... but this time we make it more difficult ...
I am starting to get quite skilful in working with layers and selections, but with this "decoration" I have had serious difficulties. Djeezus, who comes up with such a thing? I think Father had a few glasses of red wine too much when he chose the decoration of his church 😁🍷
For those interested: this is the Saint Joseph Church in Le Havre, France. The special thing about this church (except for the decoration 😉) is the fact that it is completely made of reinforced concrete.
Le Havre was almost completely bombed in World War II and at the end of the war it had to be rebuilt quickly.
Because it had to go quickly, a modular construction system based on standard elements and reinforced concrete was chosen. The result: a uniform city of concrete, composed of affordable houses and apartments and ... this church.
---
You liked this post?
Right you are 😉
Just follow me here to make sure you don't miss any new work. As you can see below, you will be in good company... my 3 skinny friends are waiting for you 😉


BTW: I will not ask you to upvote my posts… deep down inside you know you have to 😉
Curious to see my other work?
Although I spend most of my time here, you can also find me in other places… just take your pick…