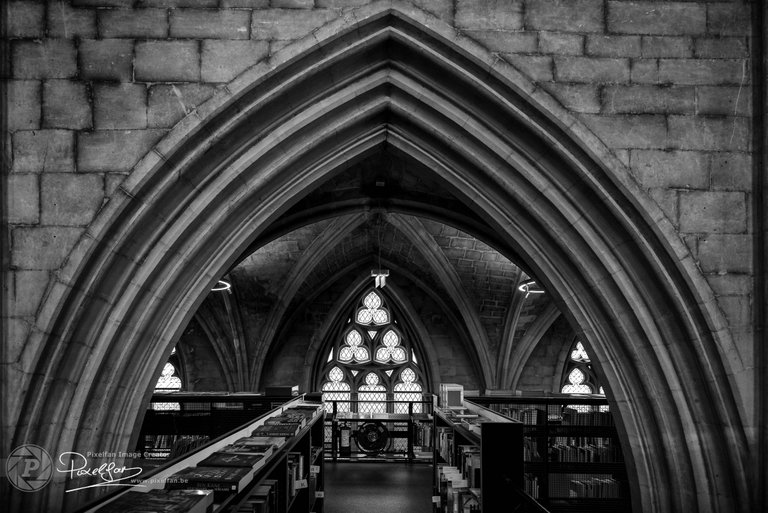 ---
Another old picture that was waiting for some editing on my HD… but this time not because of a lack of time, but just because… I didn't really know what to do with it.
I didn't really liked it at first, the composition was not great and I didn't like the colors… and the latter finally gave me the idea to try a B&W edit. So, after many different crops and B&W try-outs…this is the result.
And BTW… you are not obliged to buy spiritual books... I even found an erotic department there 😊
---
You liked this post?
Right you are 😉
Just follow me here to make sure you don't miss any new work. As you can see below, you will be in good company... my 3 skinny friends are waiting for you 😉


BTW: I will not ask you to upvote my posts… deep down inside you know you have to 😉
Curious to see my other work?
Although I spend most of my time here, you can also find me in other places… just take your pick…