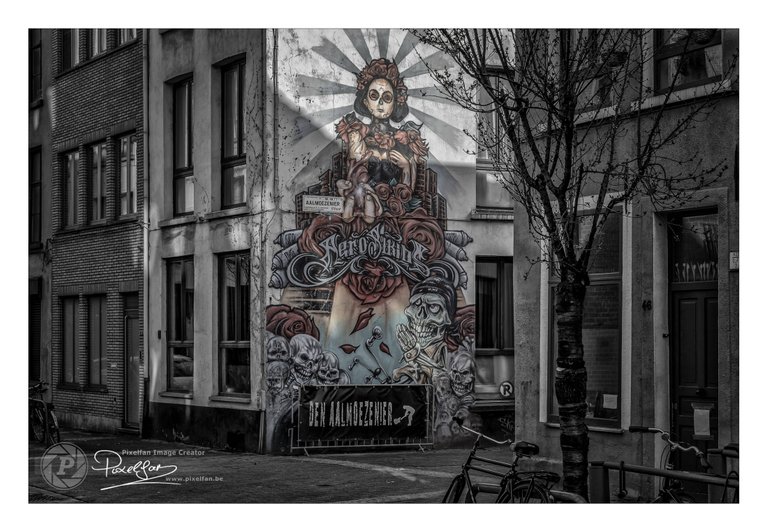 ---
I previously posted a picture of this gorgeous, uh, lady, but I think this color-splash has even more character.
Unfortunately, this mural no longer exists. It was actually intended as an advertisement for a party hall ... a party hall where I often, uh, drank "something" in my early years 😎
I don't know if the party hall will survive the corona crisis, but our lovely lady here, and her fan club, will not have to experience it. They were painted over with a very original ... white paint long ago.
PS: Those who have been following me and my friends for some time will have noticed ... Yes, my 3 skinny-friends were already there then ... In fact, I got to know them there.
They were very much into Hard Rock back then ... and to be honest, they still haven't calmed down 😂
---
You liked this post?
Right you are 😉
Just follow me here to make sure you don't miss any new work. As you can see below, you will be in good company... my 3 skinny friends are waiting for you 😉


BTW: I will not ask you to upvote my posts… deep down inside you know you have to 😉
Curious to see my other work?
Although I spend most of my time here, you can also find me in other places… just take your pick…