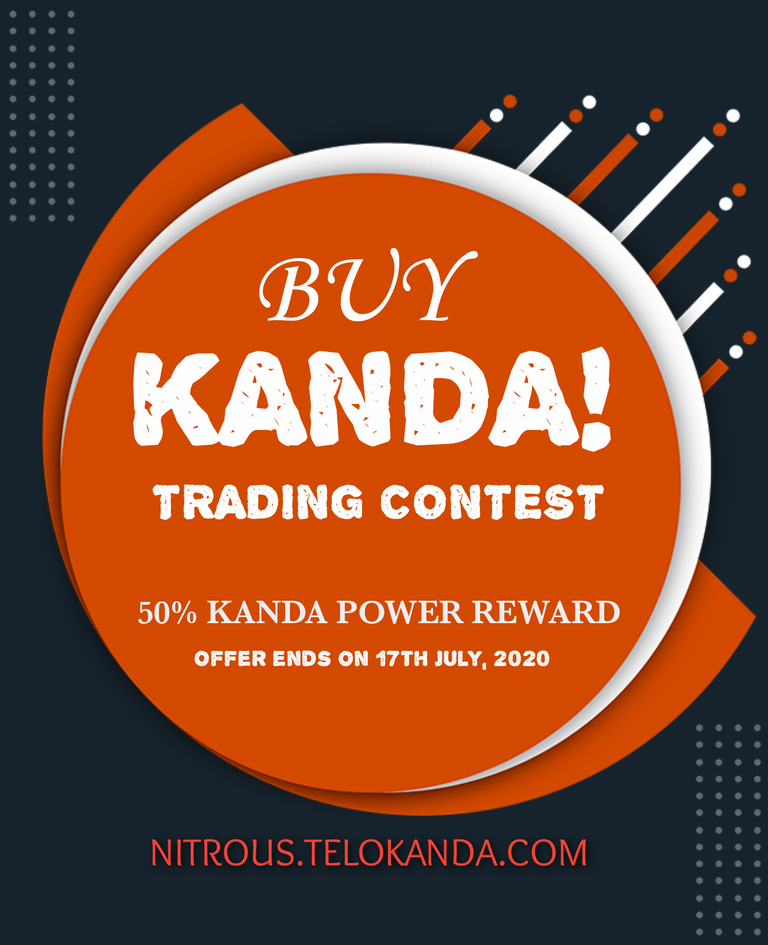 We want KANDA tokens to distribute to the majority of hivers across the hive blockchain so today we started a buy KANDA campaign which comes with 50% KANDA POWER reward.
Currently KANDA token is trading on hive engine
https://hive-engine.com/?p=market&t=KANDA and we'll be hitting high liquidity exchanges soon,
We've made great contacts and relationships with exchanges like probit, P2PB2B and all we need now is an increase in our DAU to list our telos kanda contract after we get on conigecko this year. https://Newdex.io would list KANDA when @ackza completes the listing process which he has been working on.
KANDA tokens on hive engine can be withdrawn into your telos wallet if you have a telos account. Just click on withdraw and select "telos kanda" Telos Kanda is the token that would be hitting the high liquidity exchanges.
KANDA tokens are currently very cheap, and you should grab a ton of it on hive-engine when you still can.
https://hive-engine.com/?p=market&t=KANDA
ABOUT THE CONTEST:
The BUY KANDA trading contest would last for 20 days
Opens 27-06-2020
Closes 17- 07-2020
REWARDS: 50% of the amount of KANDA you buy would be staked into your account as KANDA power by @telokanda
This offer is valid only for those who reaches a threshold of 5,000 KANDA within the trading period
Trades would be monitored by our @kandabot and records would be taken by @empato365 who will pay out the rewards when the contest is over.
Only buy orders which has been filled would be recorded
You can buy as much KANDA as you want so that you can claim your 50% KANDA power on the 17th of July.
200 kanda bonuses would be paid out to those who write about this contests on their blogs and submits the links below for review
Learn more about telokanda, and kanda tokens on the whitepaper
Join our Discord to get free kanda tips from @tipcc


Telokanda™ - Rewards for action

---
Posted from Telokanda Hive Dapp