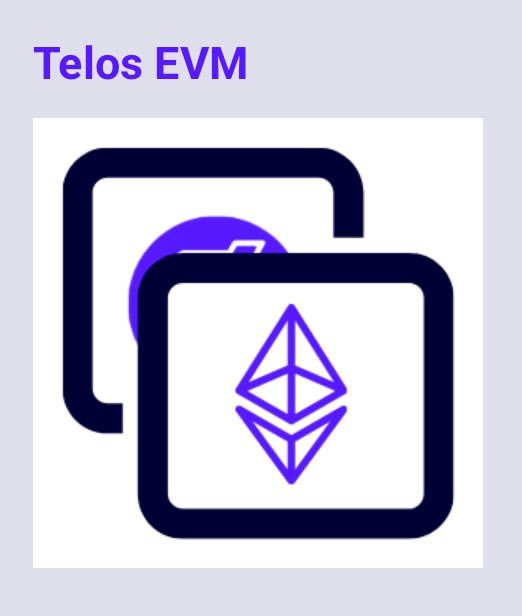 Telos is a decentralized third world generation platform which makes certain that visionary leaders and communities unite to build a vigorous global economy. The Telos Network has been a source of empowerment to skilled developers, leaders and communities on the ecosystem through using the Telos Decide governance engine and the Telos Worker Proposal system. With over 500k accounts created on the platform, the network has 100+ apps running on it's blockchain and it is currently the 2nd most active in Blocktivity. The project which has a native token called TLOS which can be used for voting,staking purposes and a couple of other functions. TLOS is a coin with maximum potential due to it's use cases and has been so bullish especially in the past two weeks following BTC's rallying to new ATHs. The coin was able to move up to 28 cents all the way from 4 cents in two weeks. Telos just also launched a new web wallet which is super unique.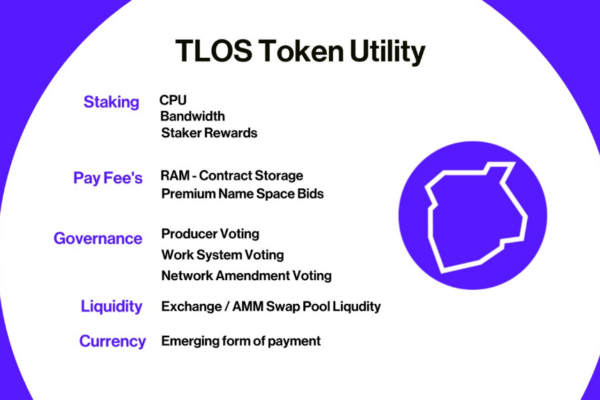 TLOS TOKEN UTILITY
Due to the fact that decentralized finance system (DeFi) is making waves in the Crypto space lately, Telos has successfully launched it's own Defi platform called Tswaps.
Feature include:
Telos token swaps

Transaction mining rewards

Liquidity pools with staking with yield farming

Low slippage USD stable coin swaps

Wrapped EOS tokens and cross chain bridge

Governance and reward token
Telos token swaps allows one to exchange of any listed Telos token for any other Telos token using a simple swap interface. Estimate are shown to Users before they execute the swap.
As at Early January this year, Telos issued ERC-20 TLOS for pre-sale. Due to the low liquidity of $2 million on Blocktivity, Some Telos leaders decided to come up with the Telos Uniswap liquidity implementation plan (TULIP).
which will see that TLOS tokens recovered from accounts that where airdropped during Telos launch but have been unused after one year to fund sales that are capable of boosting TLOS liquidity across platforms.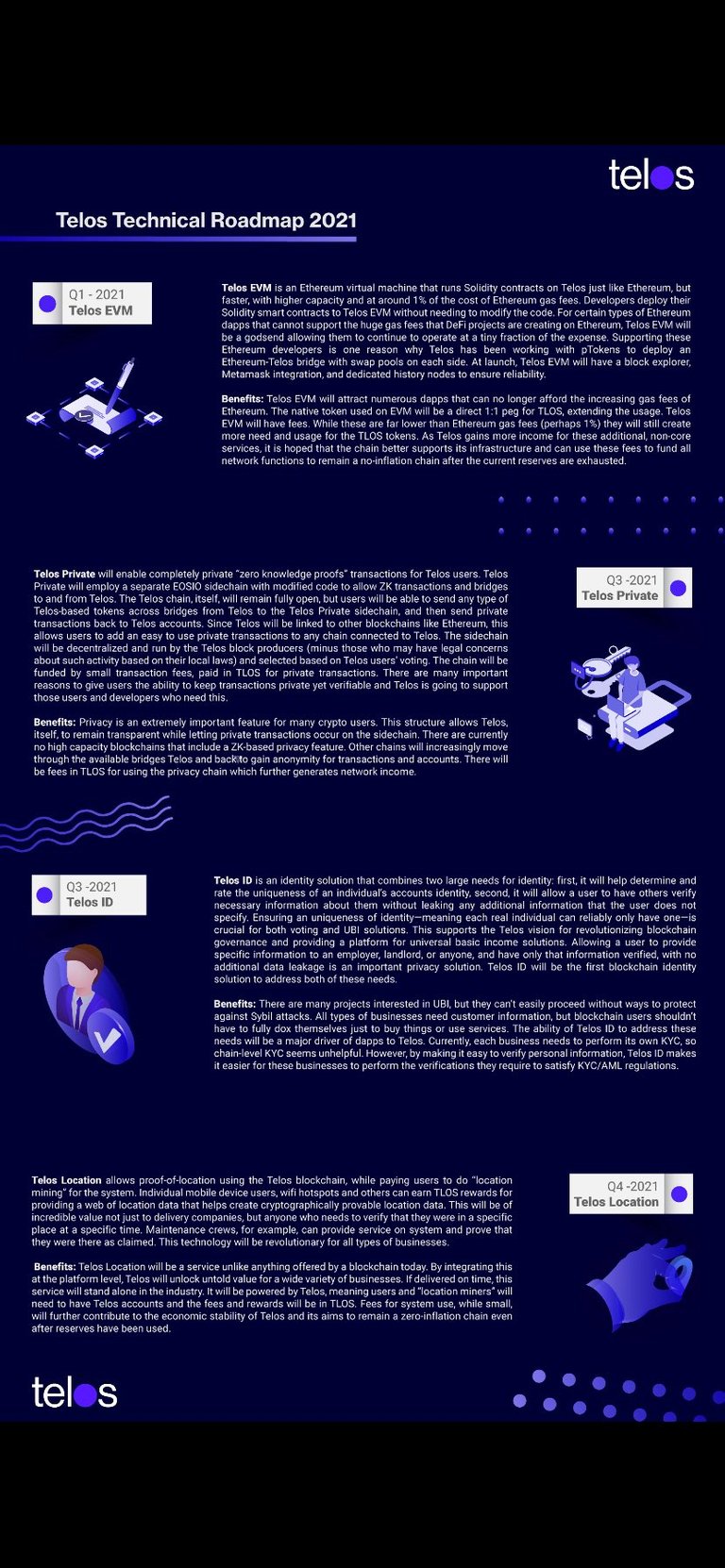 TELOS TECHNICAL ROADMAP 2021
Here is the list of goals included in the Telos Roadmap 2021
Telos EVM: This is an Ethereum Virtual Machine that is capable of running Solidity contract on Telos the same way it does on Ethereum. Telos EVM will have high capacity and will be faster. Fees is about 1% of the cost of Ethereum.
Telos Decide: It is the leading xhain-level governance engine used by dapps and DAO's to implement robust governance on the network. Telos Decide serves as a robust voting platform for different projects which will be used by many in the future.
dStor: A decentralized cloud storage platform which is similar to Filecoin/Siacoin, Google cloud or Amazon web services. Apps and users can use it to store files they need on dStor for reliable and quick access to it from anywhere in the world. Storage mode operators are able to earn weekly TLOS as miners. Customers can pay mostly in Fiat via credit card or via TLOS payments.
Telos ID: This is an identity solution that that takes care of two needs for identity. This solution tool will rate and determine the uniqueness of user's account identity. Users will be allowed to have other users verify necessary information about them without the leakage of additional information not included by the person. Telos ID will be needed for U I and voting solutions.
Telos Private: This will ensure completely private "zero knowledge proofs" transactions for Telos users. It will make sure to employ seperate EOSIO sidechain with modified code to allow ZK transactions and bridges to and from Telos. (Feed attached).
Telos location: This allows proof-of-location using Telos Blockchain while users get paid to do location mining for the system, mobile users, wifi hotspots will also be able to earn Telos for providing web of location data which helps in creating provable cryptographical location data.
More goals on the Telos RoadMap 2021 are:)
Cross-chain smart bridges
Telos wallet
Decide voter mobile app
Sign with Telos
T-bonds
Just after the successful sell-out of T-Bond which was the PHASE 1, The Telos team is announcing the final TULIP stage before TLOS lists on Uniswap which is the world's largest decentralized exchange. This stage is caller Bounce Finance Tlos pre-swap. Here are key facts to note about this pre-swap.
It is an ERC-20 token pre-swap
will commence on Monday, 1st March 2021 by 17:00UTC
Available on offer is 20 million TLOS tokens approximately 10% of circulating supply
Uniswap launch will take place 24hrs after close of ERC-20 token pre-swap on Bounce.
The Live auction will take place here https://bounce.finance
OTC purchases available
ERC-20 token available in pre-swap will be sold at higher rate than native TLOS On probit, cointiger, tswaps. So the pre-sale will marked as discount to Uniswap listing price.
Buyers and ETH investors will be given a week to trade or add to liquidity pools on Uniswap before pToken is xonnected and allows east transactions between ETH and Telos Blockchains.
Price of TLOS ERC-20 and Uniswap listing price will be announced 24hrs to pre-sale
Uniswap trading pool of ETH and TLOS raised from pre-sale will be locked up for two years once pre-sale is complete so as to secure long-term liquidity for TLOS and also on Uniswap.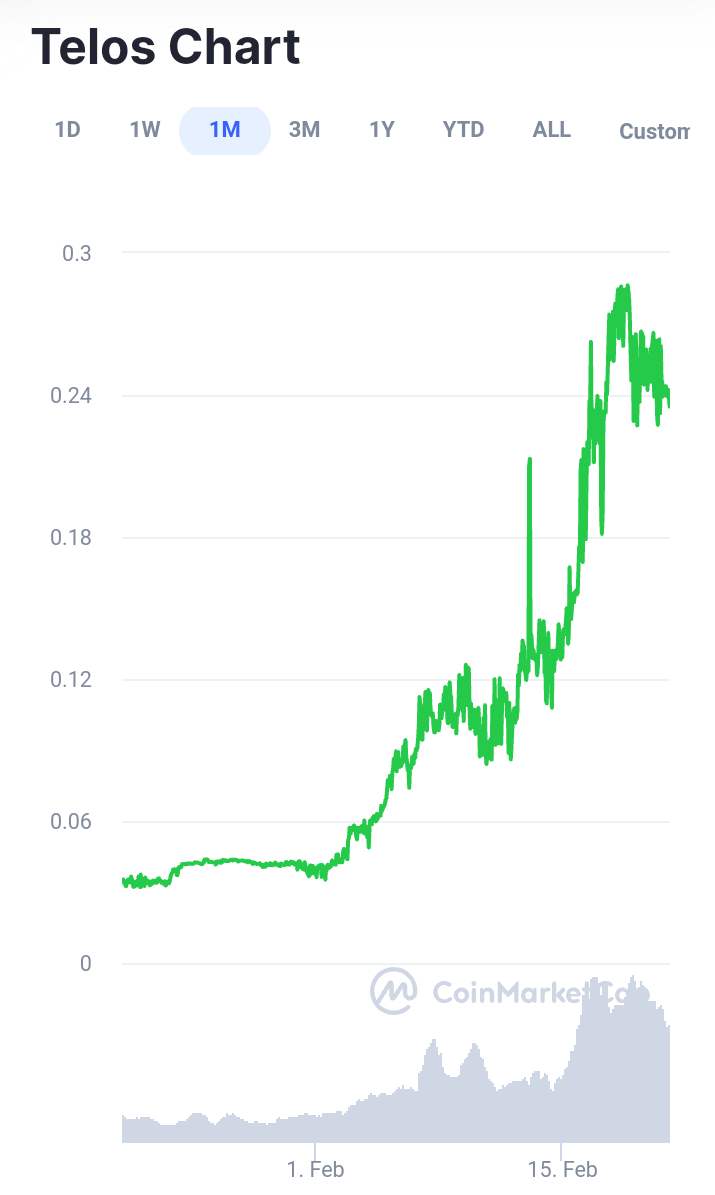 A 1-month TLOS Price chart on CMC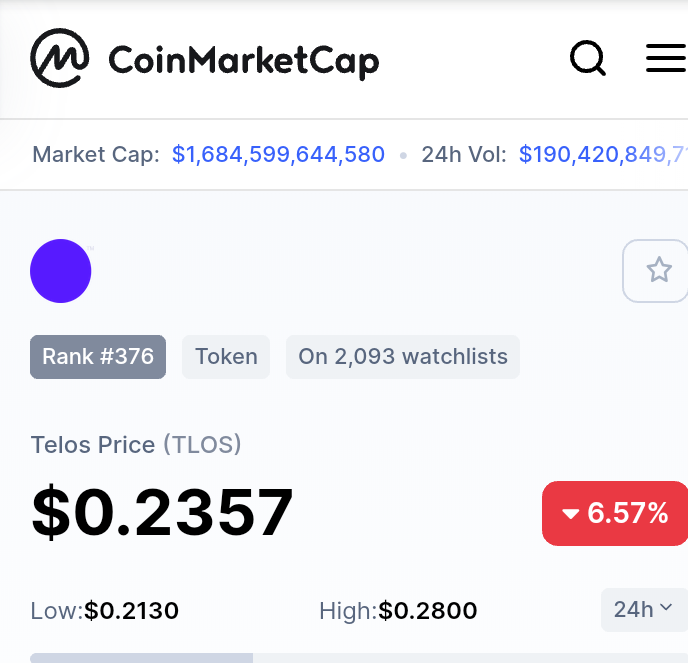 As at the time of writing this article, TLOS price is currently at $0.2357 and is down 6.57% in the past 24hours according to Coinmarketcap. Now is a good time to buy or don't you think so?
Disclaimer: This is not a financial advice.
Join the official Telos telegram:) https://t.me/hellotelos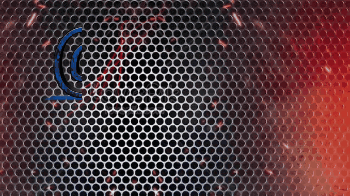 ---
Posted from Telokanda Hive Dapp