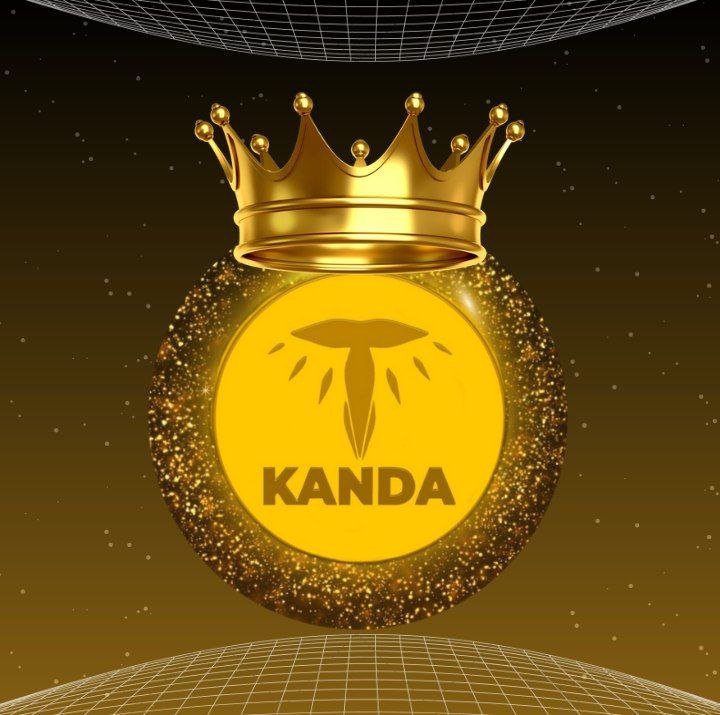 I will be hosting another Telokanda Weekend Discord party tonight also tagged Crypto rain party. Telokanda is a decentralized advertisement and blogging platform which uses Telos, Hive and EOSIO Blockchain smart contracts. Our aim is to enlighten thousands and millions of Africans about the usefulness of Blockchain technology and Cryptocurrency. The Crypto rain party takes place by 8pm GMT +1 every Friday night and lasts for an hour. We use this medium to airdrop tokens to Africans and users from different continents in the world including crypto enthusiasts, developers, bloggers, graphic designers, traders etc
Telokanda has a native currency called KANDA which can be traded using the KANDA/TLOS Trading pair on Newdex and it is also available on Hive-engine.
Giveaways are hosted with the @kandabot while the coins are being tipped out to the community members with the use of @tipcc @tipit bots. Join the party to earn free HIVE, KANDA, TLOS, CHL, BTC, EOS, ETH. Join our quiz session, emoji game session, airdrops, redpackets, redenvelopes etc. We have been able to tip out close to $2000 through Discord.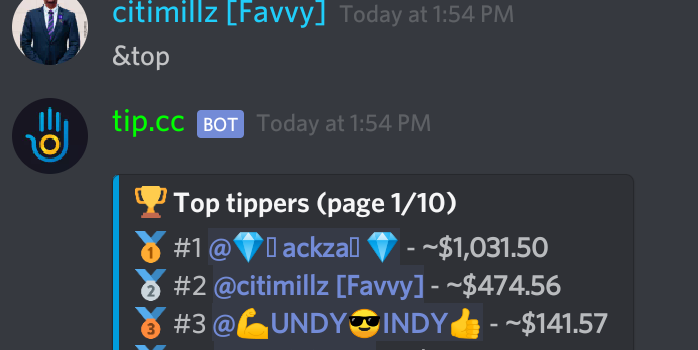 Top 3 Tippers on Telokanda Discord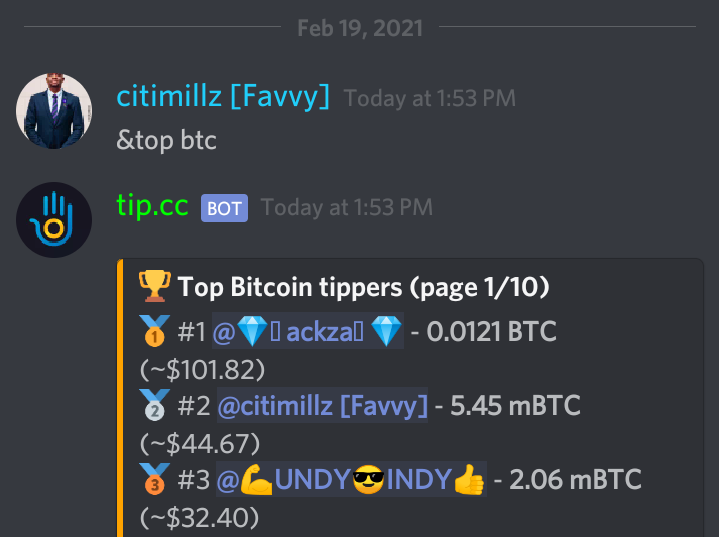 Top 3 BTC tippers on Telokanda Discord
Join the Telokanda Discord server today https://discord.gg/ECsVqza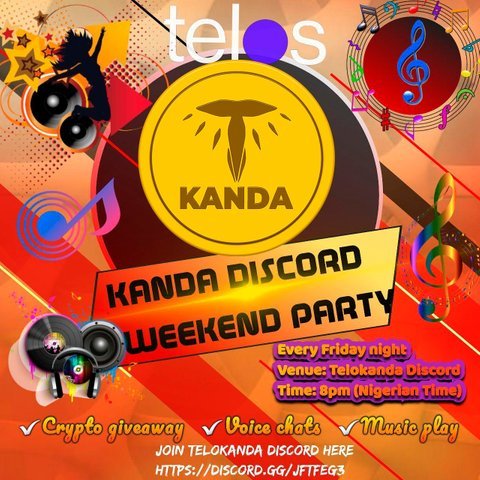 The Crypto rain party holds every Friday by 8pm GMT+1, 7pm UTC, 7pm GMT.
Post your contents via the Telokanda nitrous interface to earn both KANDA and Hive https://nitrous.telokanda.com
Subscribe to the Telokanda community on Hive https://hive.blog/trending/hive-182425
Have your PROMOTED Telokanda nitrous post show up every hour on our Discord for other community members to read and support.
Buy KANDA on Newdex using KANDA/TLOS trading pair here https://newdex.io/trade/telokandaone-kanda-tlos
Buy KANDA via hive-engine here https://hive-engine.com/?p=market=KANDA
Trade KANDA on ALCOR via https://telos.alcor.exchange
Visit Telokanda website here https://Telokanda.com
Instagram: https://instagram.com/Telokanda/
Telegram: https://t.me/Telokanda
Twitter: https://Twitter.com/Telokanda
Hive: https://hive.blog/@telokanda
Website: https://Telokanda.com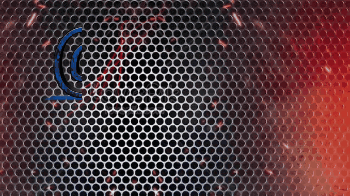 ---
Posted from Telokanda Hive Dapp