I have been disturbed countless times by a notification when using my best interface peakd. It's a notification to change my recovery account from Steem to another account which I have been trying to do for some days now.
Each time I do it, it always gives many excuses for not completing, either saying time-out or the processing keep on loading till eternity.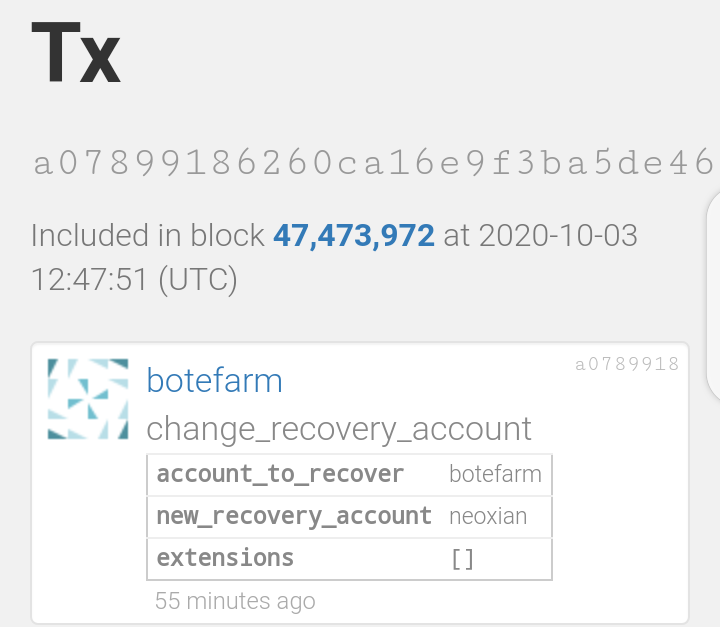 https://hiveblocks.com/tx/a07899186260ca16e9f3ba5de468d3acc2f7db58
I just want to write a post some minutes ago and boom, the notification came up, more was the new Hardfork too coming up. So I yield one more time to set my recovery to a pro-hive account.
My first thought was peakd, but the continue button didn't show up, having no leisure to go check if there is any other account I can use, I turned to @neoxian, boom the button came on and the processing became very fast, so fast that in few seconds I've changed my account recovery with hivesigner with my active Key.
Now, here is the dilemma with Neoxian. For months now my post doesn't pop up from there front end despite using there tags. Just because I am using actifit app which post on the two frontend (Hive & Steem). For some days now I have stopped and yet, no opening for me. There was a day I logged a complain on a @neoxian post and the reply was because I am posting on Steem. I felt kind of... skrrrr 🤷🏽‍♂🤷🏽‍♂ common, this fight isn't necessary. I am not sun. But I have to let it go.
Now, since I am no more posting on Steem, I think I should be allowed in. At least I have some neoxian staked in my alt, bought with my own money.
How did I even ends up having my recovery key to an account that we are at the back of each other.
I just wish there will be solution to this.