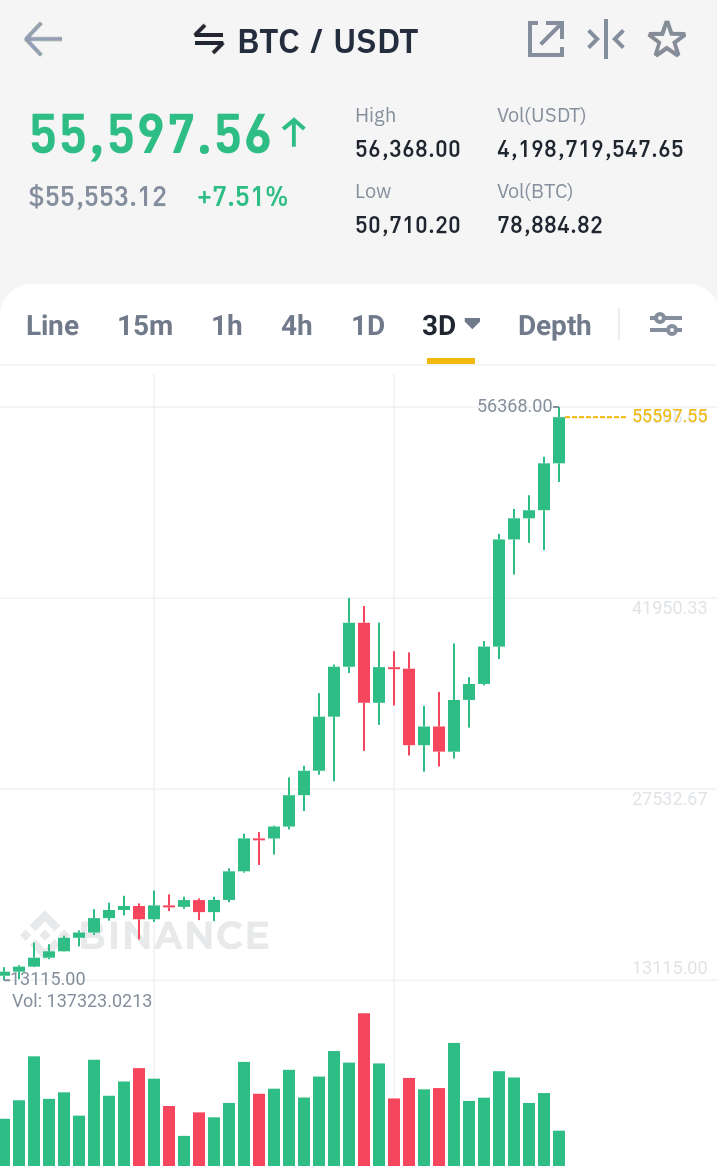 A 3-Day BTC/USDT Price chart by Binance
The market capitalization of Bitcoin, which is currently the world's number one ranked Cryptocurrency broke above $1 trillion earlier today and as that time, the market price was at around $53k. Bitcoin has experienced strong votality for almost a year now. Most ot the factors behind the sudden spike in its price is the purchase of BTC coins by Elon Musk, Microstrategy, BNY Mellon, Deutsche Bank, Grayscale and many more. BTC price tripled within a period of three months.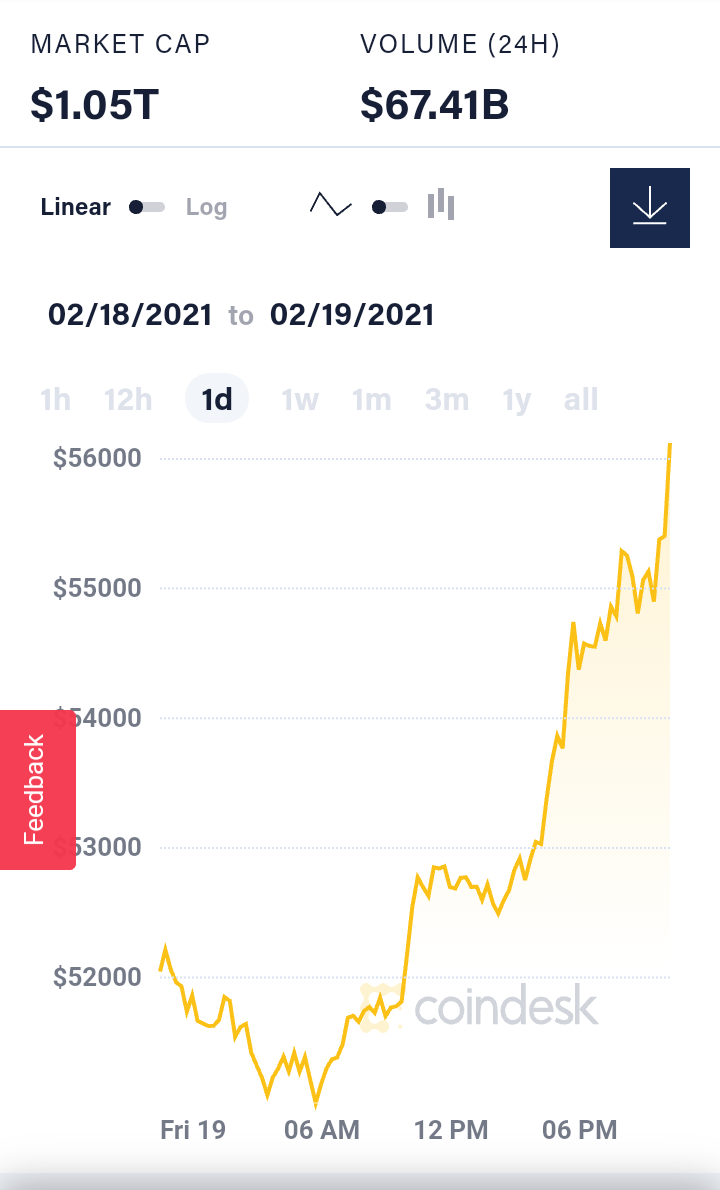 A 24-hour BTC price chart by Coindesk
Microstrategy firm alone has purchased over $1.9 billion worth of BTC, Grayscale $17.5 billion and Tesla bought $1.5 billion worth. It took Bitcoin 12 years before hitting a market cap of $1 trillion.

According to Coindesk, BTC recorded an all-time high of $56,707 while the market price is at $56,174.04 with an increase of 7.66% in the past 24 hours.

The long awaited pump is here and the journey has just begun as more institutions are still in the process of finalizing their decisions on purchasing more BTC. Traders and investors anticipate more ATHs in the nearest future.
Disclaimer: This is not a financial advice.
Posted Using LeoFinance Beta