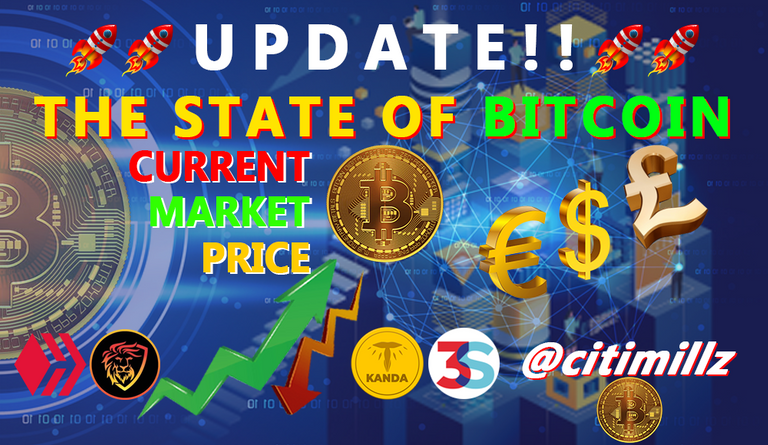 Bitcoin just set yet another record hitting new all-time high. Early Wednesday, the world's number one cryptocurrency reached price point of $51,735.38 after getting to $50k for the first time in Tuesday. According to information on Coindesk, The coin's price has risen by 53% in just this February. This pump in the Bitcoin price is due to the announcement of a business intelligence firm called Microstrategy confirming the firm's intention to offer a $600 million aggregate principal amount of convertible senior notes due 2027. This offering (for institutional buyers which are qualified) will be in reliance on Rule 144A under the Securities Act of 1933 as amended (the Securities Act).
The initial purchasers of the note will be given an option to purchase up to an additional $90 million aggregate principal amount of the notes withing a period of 13 Days which begins on the very day which the note have been first issued. The notes will bear interest payable semi-annually. Read more at https://Microstrategy.com. Microstrategy is planning to purchase more Bitcoins with the proceeds gotten from the sale. This has motivated investors to buy and HODL more BTC hence the new all-time highs record setting.


Current BTC Market price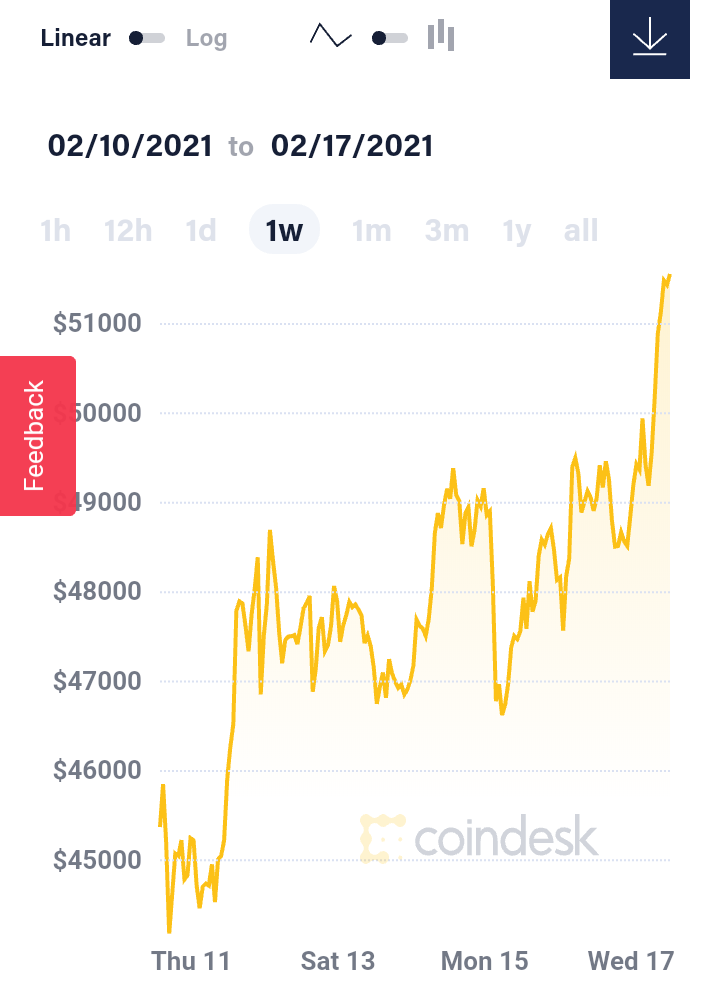 A 1-week Bitcoin Price Chart on CoinDesk


BTC all-time high on CoinDesk
As at the time of writing this article, the market price of Bitcoin according to CoinDesk is $51,442.46 and the price is up 4.14% in the past 24hours. There is the tendency that BTC price will hit $100k before the end of 2021.
Disclaimer: This is not a financial advice.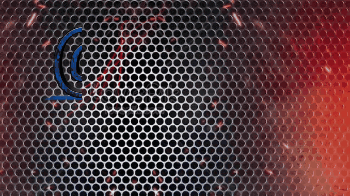 Posted Using LeoFinance Beta