I have 26.695 1st erc20 FIRSTBLOOD erc20s . Cash it out on HitBTC for me to liquid hive or eth or whatever and just give me HALF and you can make an easy $100 . Just withdraw from hitbtc using a cheap withdraw coin like steem or hive and i ll take that. or eth or whatever.
someone may like this coin and want it cheap, if so you can just pay me half price. but someone else should be able to just make $100 pure profit or at least for a few mins of work i mean thats legit i think
I just want Hive steem even eos or telos or whatever, even ripple stellar , DOGE prefered actually i mean i just wanna cash this out without doing KYC and I know a lot of you already have HitBTC accounts so this should be an easy $100 right?
The Dawn Protocol (DAWN) has launched and FirstBlood (1ST) tokens can be migrated to DAWN tokens. Exodus does not support the swap process and will not provide support for the Dawn Protocol or storing these tokens. Please be assured that your 1ST legacy tokens will continue to be supported, and will remain safe and sound in your Exodus wallet.For more information on the swap please visit the official Dawn site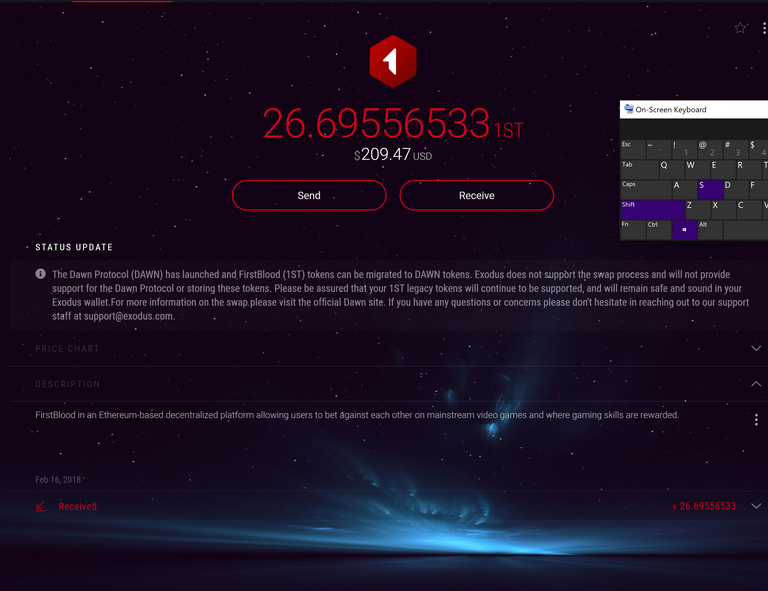 Its still listed on HitBTC
https://coinmarketcap.com/currencies/firstblood/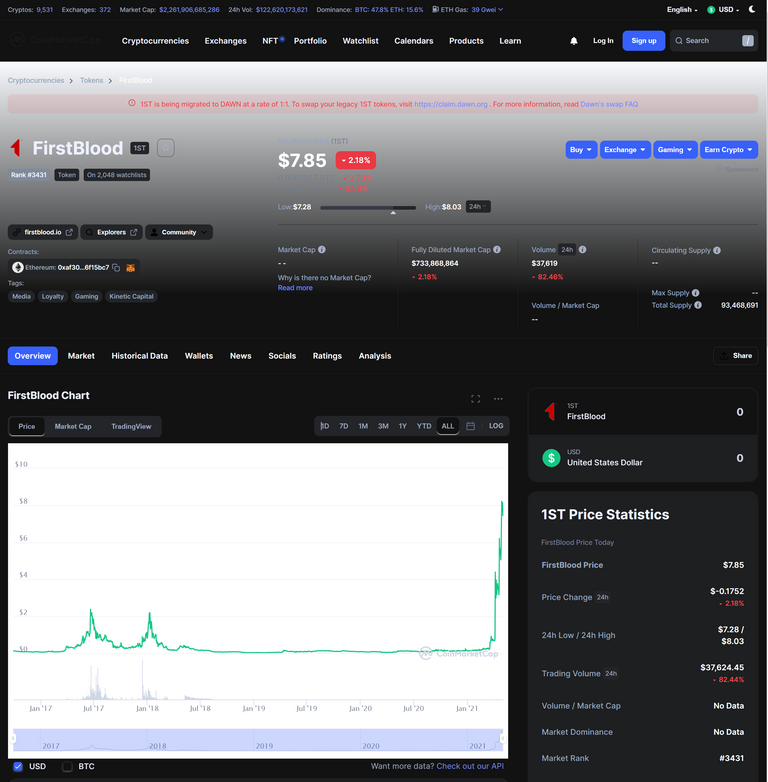 and the new DAWN is on uniswap etc
but i bet theres uniswap type sites that sell the old token, apparently they just use DAWN and you need to do KYC and signup to dawn to swap lol so its still valuable OR just sett it ON HITBTC so rich peoepl can collect it cheap and get some arbitrage action. well this is 100% free for you, ill even send a lil ETH if you really need it bud you can deduct whatever eth costs to my side because hit btc may charge a lil withdraw fee, so maybe convert from eth to doge or hive or whatever is CHEAPEST PLEASE to avoid fees before withdrawing from hitBTC!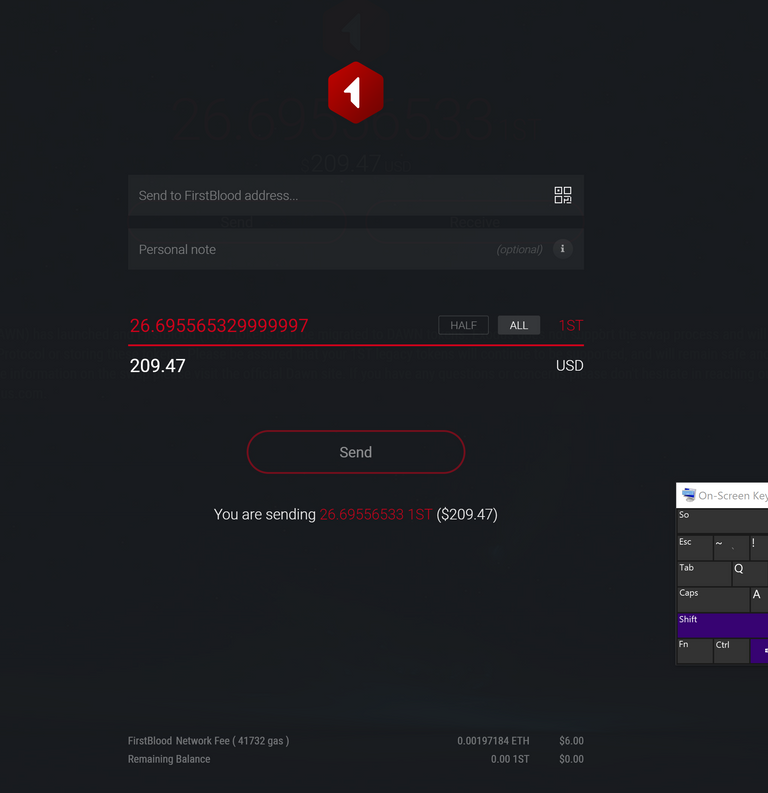 only $6
reply below if you can help, if youre in good standing on hive i will send it all to you and await the approx. $100 mins withdraw fees .. if your smart youll let me just deposit right to an exchange deposit lol just one fee in, sell for btc or eth and use that inside hitbtc to buy hive or whatever steem even and withdraw half of that to ackza and half to yourself :)
i prefer someone on hive with some social standing lol
this should be quick and easy