José era un niño de la calle, pasaba el día entero pidiendo en todos los establecimientos de comidas, tenia muchas ganas de que algún ser en forma de ángel le comprara un helado, era un anhelo que deseaba que se le cumpliera.
Cada vez que pasaba por una heladería se quedaba fijo viendo los diferentes sabores de helados que había en el dispensador, sufría al ver que no podía conseguir un alma amiga que le obsequiara un helado.
Un día se armo de valor y se acerco a una familia adinerada que llevaba a sus hijos a comer helados y les pidió que le regalaran un helado, El papá de los niños le dijo apártate de aquí niño mugriento, para ti no hay helado.
.
El niño se aparto a un lado y se coloco en un rincón a llorar hasta mas no poder, se sentía despreciado, una señora que observaba lo sucedido con el niño compro un helado y se lo regalo y con su cara tan angelical su rostro se lleno de alegría.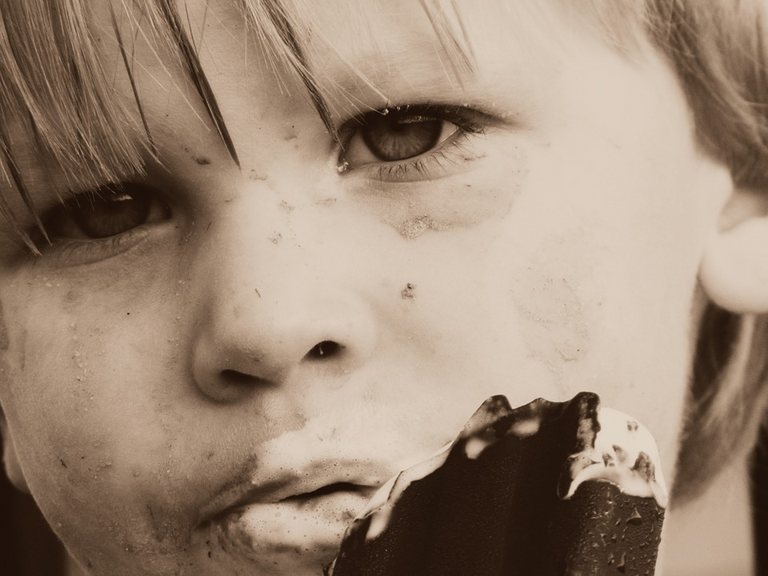 [photography pixabay.com]
José was a street child, he spent the whole day ordering at all food establishments, he really wanted some being in the shape of an angel to buy him an ice cream, it was a longing that he wanted to be fulfilled.
Every time he passed by an ice cream parlor, he stared at the different flavors of ice cream that were in the dispenser, he suffered when he saw that he could not get a friendly soul to give him an ice cream.
One day he plucked up his courage and approached a wealthy family who took their children to eat ice cream and asked them to give him an ice cream, The children's father told him get out of here, filthy boy, for you there is no ice cream.
The child moved aside and stood in a corner to cry until he couldn't, he felt despised, a lady who observed what happened with the child bought an ice cream and gave it to the child and with her face so angelic her face be filled with joy,.
[Image gif authorized by @freewritehouse]
Gracias por leerme
Thanks for reading me