"Sir," Katherine intervened, "we were trying to help my brother. Who recently returned from abroad and still hasn't gotten a job."
I beg you, he has a way to help you here in the town hall in one of the offices, I am sure that it could be very useful, he knows a lot about accounting and getting help from international organizations.
To which John the mayor of the city replied to Katherine. "If according to the description you have given me of your brother, he would fit perfectly in my a good rope work team, tell him to come meet me as soon as possible.
She has only one direction she can move- directly towards me. Johana the chief of the cabinet commented. Katherine was speechless by the harsh comment of the woman.
John in turn told the woman, well the decision has been made, it is time to put aside the disputes, serve us a cup of coffee, there are urgent matters to attend to.
Without being able to refuse the mayor's attention, Katherine felt more comfortable despite the bad moment that Johana's comment had given her. Certainly the previous weeks had been of difficulties after the floods that occurred as a result of the overflowing of the river that passes to one side of the city.
a good rope, needed at that time, the conversation now took a turn when the mayor detailed the steps he had to take with the government to bring machinery and equipment to dislodge the water accumulated in the streets and help the affected neighbors.
Attentive to the mayor's conversation, they both forgot the jealousy dispute that Johana had raised. Suddenly the town sheriff entered the room to say that a man had been murdered outside and no one had recognized him.
Katherine's heart began to beat rapidly, she thought she could be her brother, they all quickly left the mayor's office and went to the street. Already a crowd surrounded the scene, a white sheet covered the body. A loud scream was heard calling for Katherine, she turned to the place where the screams came from, and recognizing her brother from the crowd, she felt a great relief to know that he was fine.
The sirens of the hospital ambulance sounded in the distance, and the police then cordoned off the place and finally all the onlookers evacuated the place. Katherine without thinking twice forgot about the meeting she had had with the mayor and went to hug her adored brother.
© 2021, Felix Garcia P. All rights reserved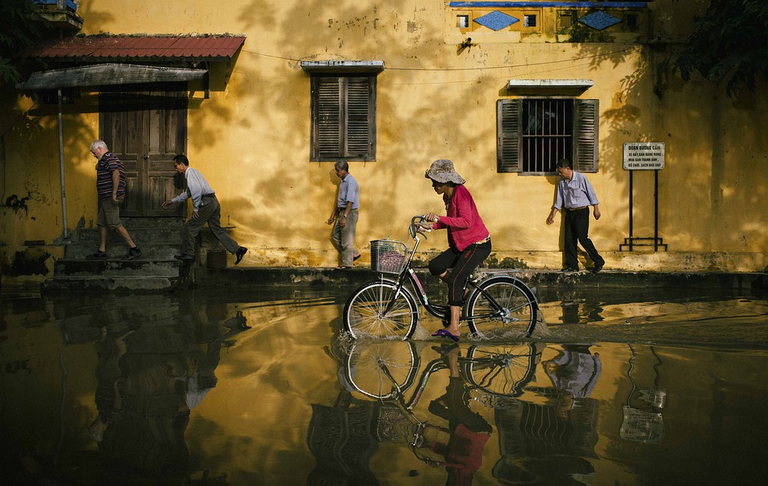 (esp)
"Señor", intervino Katherine, "estábamos tratando de ayudar a mi hermano. Que regresó recientemente del extranjero y todavía no ha conseguido un trabajo".
Te lo ruego, tiene una forma de ayudarte aquí en el ayuntamiento en una de las oficinas, estoy seguroa que te puede ser de mucha utilidad, sabe mucho de contabilidad y de recibir ayuda de organismos internacionales.
A lo que John, el alcalde de la ciudad, respondió a Katherine. "Si según la descripción que me has dado de tu hermano, encajaría perfectamente en mi buen equipo de trabajo, dile que venga a conocerme lo antes posible.
Solo tiene una dirección en la que puede moverse: directamente hacia mí. Comentó Johana, la jefa del gabinete. Katherine se quedó sin habla por el duro comentario de la mujer.
John a su vez le dijo a la mujer, bueno la decisión ya está tomada, es hora de dejar a un lado las disputas, servirnos una taza de café, hay asuntos urgentes que atender.
Sin poder rechazar la atención del alcalde, Katherine se sintió más cómoda a pesar del mal momento que le había dado el comentario de Johana. Ciertamente las semanas anteriores habían sido de dificultades luego de las inundaciones que se produjeron como consecuencia del desborde del río que pasa a un lado de la ciudad.
Una buena cuerda, necesaria en ese momento, la conversación dio un giro ahora cuando el alcalde detalló los pasos que debía tomar con el gobierno para traer maquinaria y equipo para desalojar el agua acumulada en las calles y ayudar a los vecinos afectados.
Atentos a la conversación del alcalde, ambas se olvidaron de la disputa de celos que había suscitado Johana. De repente, el alguacil del pueblo entró en la habitación para decir que un hombre había sido asesinado afuera y nadie lo había reconocido.
El corazón de Katherine comenzó a latir rápidamente, pensó que podía ser su hermano, todos rápidamente salieron de la oficina del alcalde y se fueron a la calle. Ya una multitud rodeaba la escena, una sábana blanca cubría el cuerpo. Se escuchó un fuerte grito llamando a Katherine, ella se volvió hacia el lugar de donde provenían los gritos, y reconociendo a su hermano entre la multitud, sintió un gran alivio al saber que se encontraba bien.
Las sirenas de la ambulancia del hospital sonaron a lo lejos, luego la policía acordonó el lugar y finalmente todos los espectadores evacuaron el lugar. Katherine sin pensarlo dos veces se olvidó del encuentro que había tenido con el alcalde y fue a abrazar a su adorado hermano.
© 2021, Felix Garcia P. All rights reserved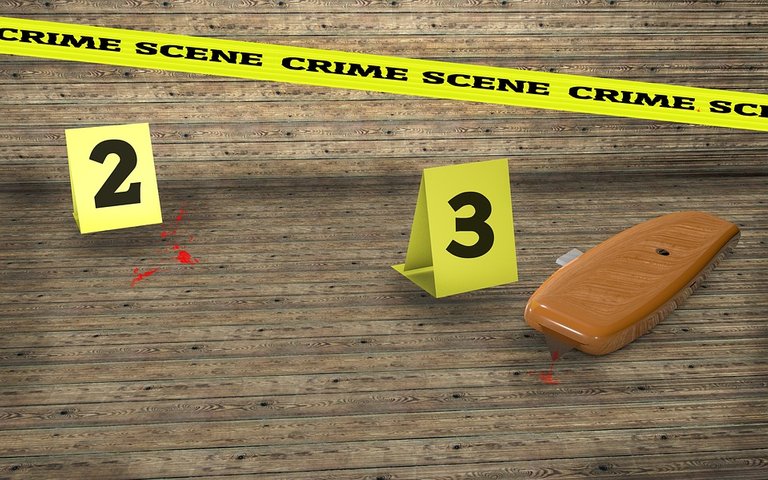 Image source pixabay.com
Dear friends
This is my entry for the 3 part weekend freewrite challenge of @mariannewest. If you want to participate here you have the rules at the following link.
Thanks so much for reading.
Waiting for your upvotes, comments and rehive.
Also, don't forget to read the latest posts from our new page
FREEWRITE HOUSE!

[Image gif authorized by @freewritehouse]