Those in the last year of the high school had agreed for their end-of-year trip. Having a limited family budget made it difficult for everyone to give in to a costly trip and therefore had to think of a less expensive solution.
They decided that each one would take homework, choose the place to travel and make it fun.
Finally, the solution taken by common agreement among all was to travel on foot to the mountains near the town where they lived, they had to carry everything in a rucksack, in one of them they would place the necessary safety equipment and medicines for an eventuality.
Everything went according to plan, resulting in the experience being enriching for everyone.
© 2021, Felix Garcia P. All rights reserved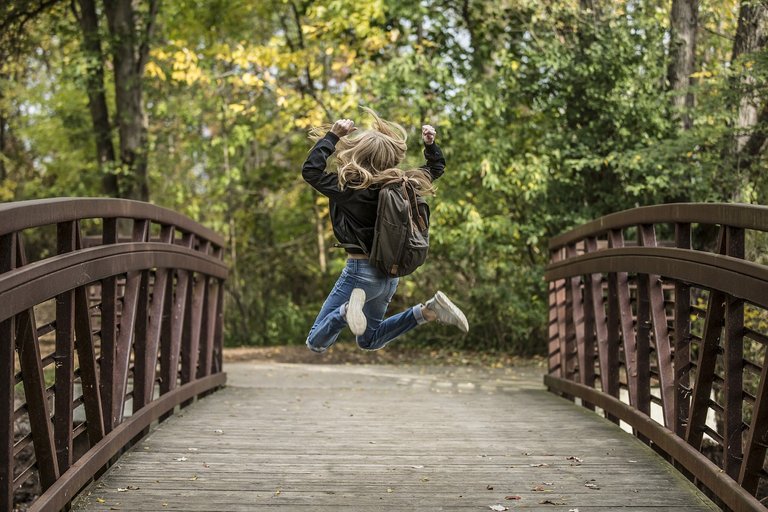 [photography pixabay.com]
(esp)
Mochila
.
Aquellos en el último año de la escuela secundaria habían acordado para su viaje de fin de año. Tener un presupuesto familiar limitado hizo que fuera difícil para todos ceder a un viaje costoso y, por lo tanto, tuvieron que pensar en una solución menos costosa.
.
Decidieron que cada uno llevaría tarea, elegiría el lugar para viajar y lo haría divertido.
.
Finalmente, la solución tomada de común acuerdo entre todos fue viajar a pie hasta las montañas cercanas al pueblo donde vivían, debían llevar todo en una mochila, en una de ellas colocarían los equipos de seguridad y medicamentos necesarios para una eventualidad. .
.
Todo salió según lo previsto, lo que resultó en una experiencia enriquecedora para todos.
Dear friends
This is my entry for the Thursday's freewrite challenge of @mariannewest. If you want to participate here you have the rules at the following link
Thanks so much for reading.
Waiting for your upvotes, comments and rehive
Also, don't forget to read the latest posts from our new page
FREEWRITE HOUSE!

[Image gif authorized by @freewritehouse]