Hace menos de veinte años, no era posible pensar que las reuniones de intercambio podrían llevarse a cabo de manera no presencial, por ello las corporaciones se veian forzadas a movilizar a sus ejecutivos con frecuencia a reuniones de negocio a diferentes partes del mundo.
Actualmente, a pesar de que esta práctica continua, el internet, las redes sociales y la posibilidad de reuniones de múltiples usuarios permiten que el presupuesto de viajes, gastos de hotel, etc., se pueda reducir sustancialmente.
Incluso en la actualidad, es casi imposible imaginar lo que el futuro nos traerá, imagínese, por ejemplo, que las reuniones con nuestros amigos se llevarán a cabo en forma de telepresencia, ya que compartiremos la misma habitación en forma de nebulosa.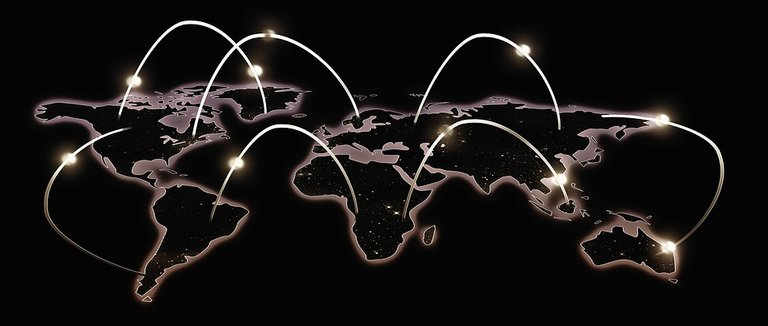 Fuente
(eng)
Less than twenty years ago, it was not possible to think that the exchange meetings could be carried out in a non-face-to-face manner, for that reason, the corporations were forced to mobilize their executives frequently to business meetings to different parts of the world.
Currently, even though this continuous practice, the Internet, social networks and the possibility of meetings of multiple users allow the travel budget, hotel expenses, etc., can be substantially reduced.
Even at present, it is almost impossible to imagine what the future will bring us, imagine, for example, that meetings with our friends will be held in the form of telepresence, as we will share the same room in the form of a nebula.
---
Estimados amigos
Esta es mi participación en el Spanish Freewrite de escritura creativa del dia 14 de junio de 2021 por @latino.romano.
Invito a participar a @rubenmedina182, @sacra97, @cruzamilcar63.