The children had fun in the yard, they were listened to eagerly with their game in the garden, in the wooden house. The carefree mothers continued their gathering. Suddenly a shout in the courtyard alerted them that something was wrong.
Getting up from their seat they went to the garden to see what was happening, there Paul the smallest child would not stop crying, his anguished mother ran to take him in her arms, his face was full of a yellowish sweet, she then took out a handkerchief from her purse and began to clean it.
With her eyebrows smeared with her peanut butter, he made the other women smile and tenderly go back to comfort him.
The rest of the children that were quietly standing aside waiting for the next punishment that their mothers could inflict on them.
Suddenly a thick voice from Paul's father made all the children paralyze all of them starting to cry in unison. It would be a lo time before everything returned to normal, the children continued playing and the women resumed the conversation about the latest news from the town.
© 2021, Felix Garcia P. All rights reserved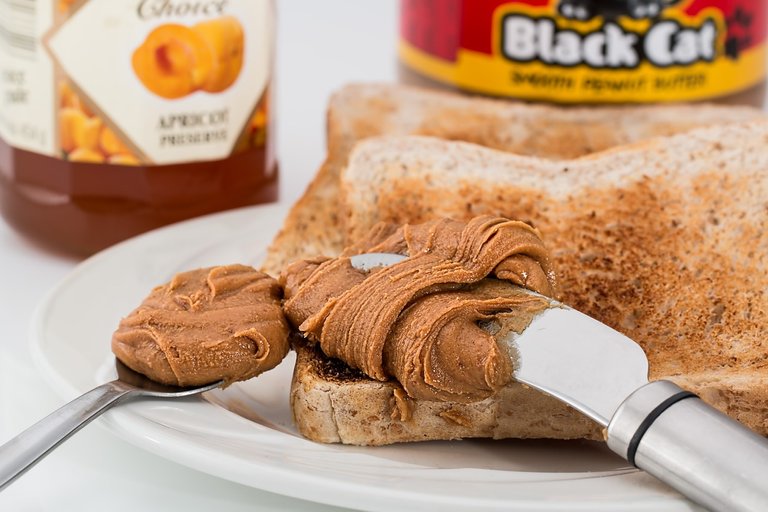 [photography pixabay.com]
(esp)
Mantequilla de maní en las pestañas
.
Los niños se divirtieron en el patio, se les escuchó con entusiasmo con su juego en el jardín, en la casa de madera. Las madres despreocupadas continuaron su reunión. De repente, un grito en el patio les alertó de que algo andaba mal.
.
Levantándose de su asiento fueron al jardín a ver qué pasaba, allí Paul el niño más pequeño no paraba de llorar, su madre angustiada corrió a tomarlo en sus brazos, su rostro estaba lleno de un dulce amarillento, luego sacó sacó un pañuelo de su bolso y empezó a limpiarlo.
.
Con sus cejas untadas con su mantequilla de maní, hizo que las otras mujeres sonrieran y volvieran tiernamente a consolarlo.
.
El resto de los niños que estaban silenciosos parados a un lado esperando el próximo castigo que sus madres pudieran infligirles.
.
De repente una voz ronca del padre de Paul hizo que todos los niños se paralizasen y comenzaran a llorar al unísono. Pasaría un tiempo antes de que todo volviera a la normalidad, los niños siguieran jugando y las mujeres retomaran la conversación sobre las últimas novedades del pueblo.
Dear friends
This is my entry for the Wednesday's freewrite challenge of @mariannewest. If you want to participate here you have the rules at the following link.
Thanks so much for reading.
Waiting for your upvotes, comments and rehive
Also, don't forget to read the latest posts from our new page
FREEWRITE HOUSE!

[Image gif authorized by @freewritehouse]