Great people of Hive, I'm very happy to be here with you today and guess what? I'm here to stay.
I was invited by my lovely husband, @greatness96 to join you. I'm sure you will like to hear about me. So, sit back and read on as I say who I am.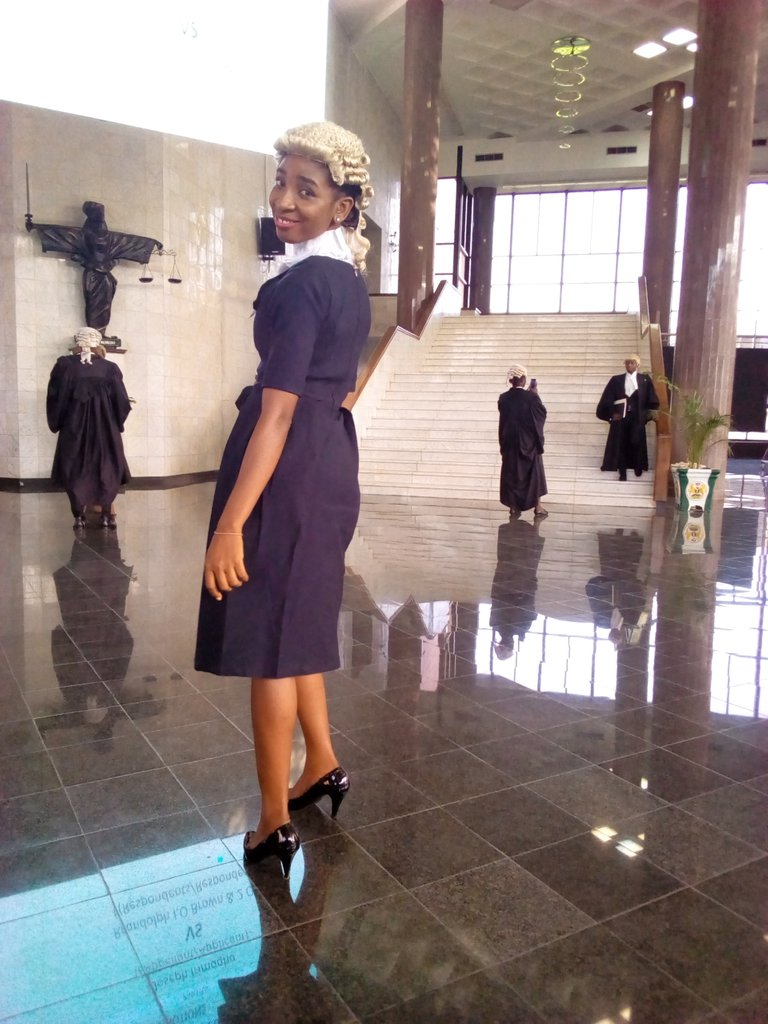 The day I was called to BAR in Abuja, Nigeria
Me in Details
My name is Unyime (it means God's acceptance). I was born as a second born and second girl in my family in 1994. I'm sure you can calculate my age now. In my family we are four, me, my dad, senior sister and junior brother. Mum is late. She died in 2015.
I grew up in Akwa Ibom state, southern part of Nigeria, where I come from and my childhood was exciting because I have always been treated as a princess, now my hubby made me his queen. Lucky me.
My Religion
I am a Christian from childhood. Back then with my parents, I was raised to like church, just that my dad's church used to close very late on Sundays. So, when it's Sunday I used to get uncomfortable because while going you see other churches already in service and before we are back, they have closed theirs.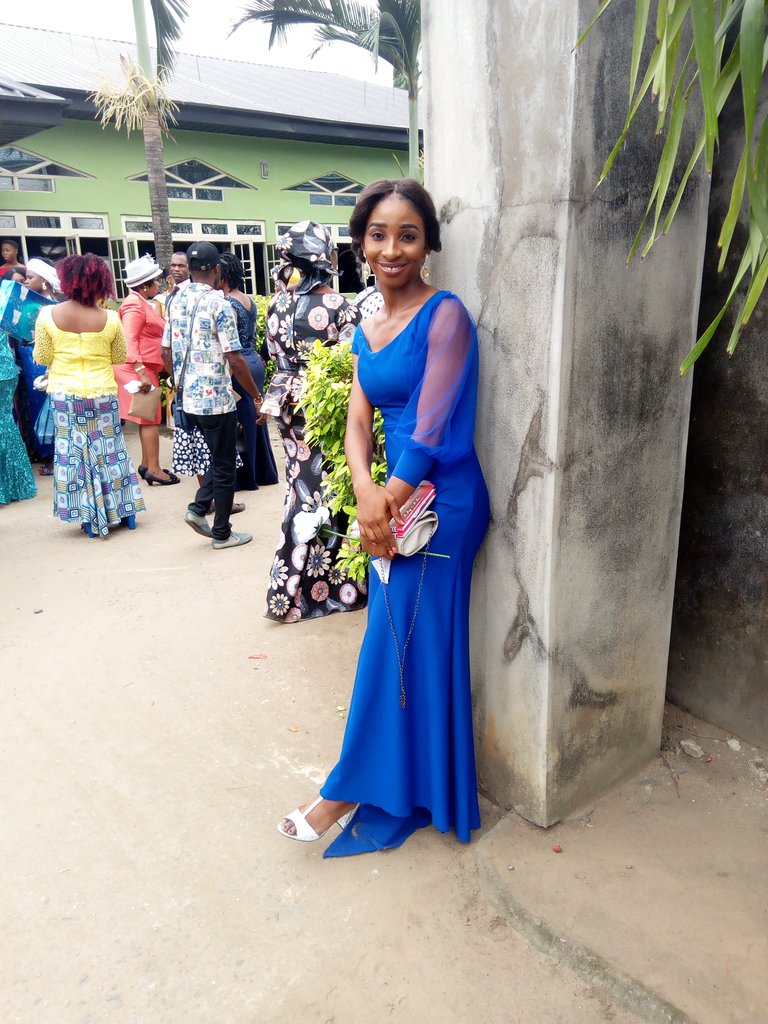 After church before I got Married
But ours, we run service till 3 p.m. and that time the hunger in my stomach was always biting.
So, I told myself that when I leave house, maybe because of school, I would change church. That's what I did. I found a church that close service by 11 a.m. around campus and gladly joined them.
When I came back home, I pleaded with dad to allow me continue with my new church and as a big girl then, he obliged.
My Academic Life
I attended a nursery school in Uyo town where we lived, proceeded to girls boarding school in the same town. I was a very stubborn student but yet I was not failing.
My mates and even seniors used to be amazed that I don't take school seriously but yet I was on top of the class when it comes to exams result. So, they tagged me: STUBBORN AND INTELLIGENT.
I purposely refused to be appointed a prefect when I reached class 5 because I knew I would not last long in power because of my stubborn nature. It's better not to be a prefect at all than to be a demoted one.
After high school, I enrolled to study Law in the University of Uyo, Nigeria. It has always been my dream and the pride of my parents that I become a lawyer. First, I am a very outspeaking person by nature, an exact opposite of my senior sister who is very quiet.
In fact, when anyone needed anything in the house, they used to ask me to approach dad on their behave. Dad listens to me because of my boldness and humour.
In the university I was not really the best. Other intellectuals really competed but I was not bad anyway.
I graduated in 2016 and went for law school in 2018. Law in university lasts 5 years and law school last 2 years.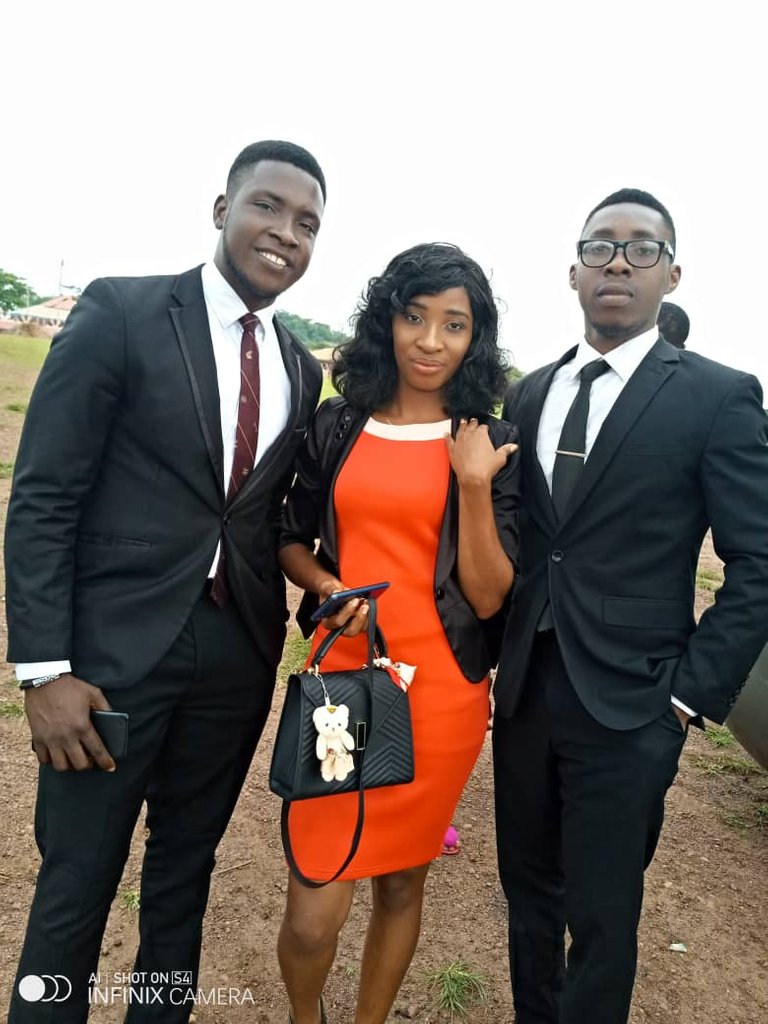 With my colleagues in law school
After law school, I went for youth service, a compulsory one-year service to the country for every young Nigerian graduate. The only exception is if one is above 30 years, then you will be exempted.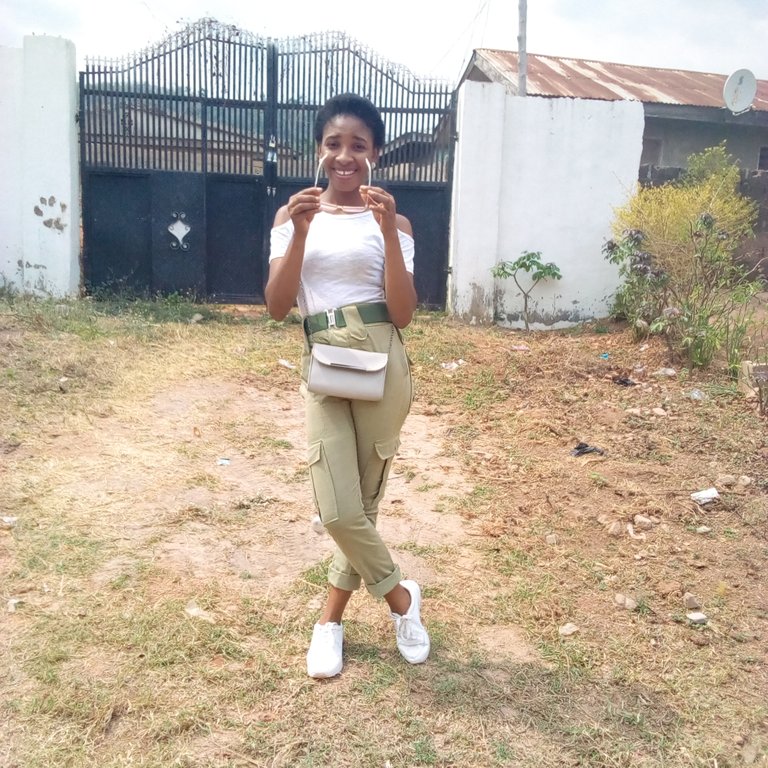 During my one-year service
How I met my husband
It was August 15, 2019. I was still serving in Ekiti state, a state in south western part of Nigeria. By this time, I was already called to BAR and I was working as a solicitor in the state ministry of justice.
We met on Facebook! Yes, you read well. That fateful 15th August, I was just online, checking people timeline when I saw his friend request. Normally I don't accept request like that from strangers. I have over a thousand pending as we speak.
But when I scrolled through his profile, he was just a different man, from what he posts. I was thrilled and I immediately accepted.
Within seconds, he chatted me up and unlike me I answered the chat. When we started talking, I saw myself falling for him easily, to the point of giving him my number without him asking.
This is me that have refused to give out my number to anyone online. When I remember that day, I still imagine what came over me. Could it be love. People talk about love at first sight, but here I never saw him before.
He started calling and trust me, right on phone I felt what I never felt for even the man I dated for five years in school. I needed no lecture to know this is real.
Three days after I accepted his friend request on Facebook, he told me on phone that I'm going to be his wife. He never saw me before, did not know if I'm a monster, a devil or something.
Guess what, I accepted his proposal before meeting him. When we met, he gave me engagement ring?
That was it. Exactly 6 months later, on February 15, 2020 we got married. He's an amazing man. I keep regretting that I never met him before now. He graduated from the same university, though earlier, but our path never crossed then.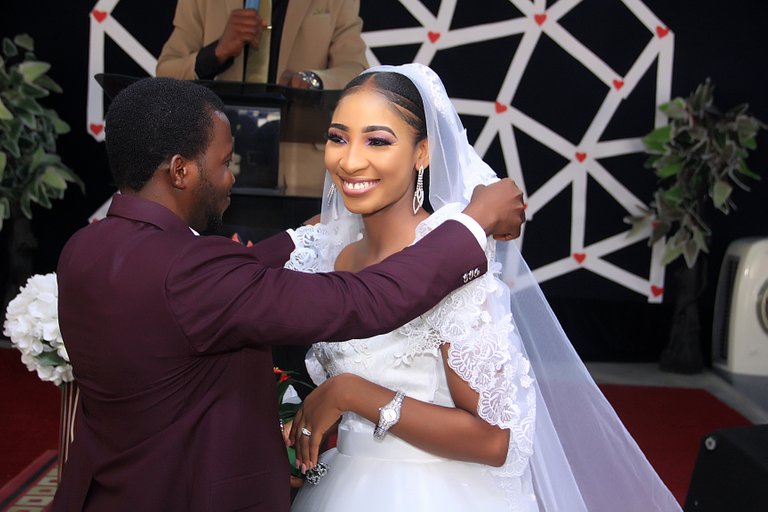 Hubby unveiling me on our wedding day
A moment of kissing
Life as a wife and mother
Being a wife has been an amazing experience because hubby is very caring, gentle and understanding.
When I became pregnant, he started treating me like a baby. He would cook, sweep, wash, mob, you can name it.
I gave birth to my first child, a baby boy on September 15th,2020. We named him Andikan (meaning: a conqueror or one that is victorious in everything).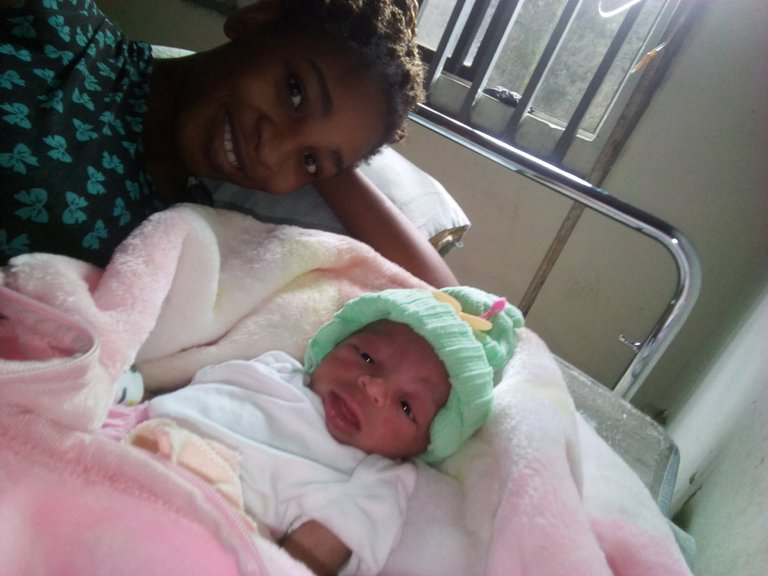 Me and our baby in the hospital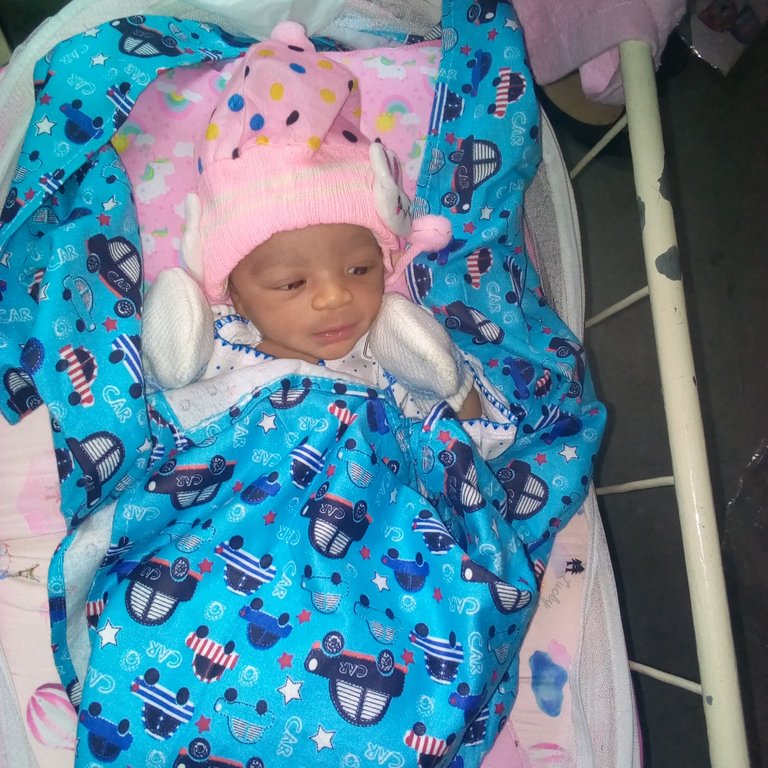 Handsome Andikan
As we speak, I'm a nursing mother of this little angel God sent to us. So, you can see that 15th is very unique to us. We met on 15th, got married on 15th and I delivered on 15th.
My Career
As a barrister, I worked with a small chamber in Port Harcourt where we live until delivery time came. My job is majorly in helping clients file their case in court, help in writing agreements for properties and also handle cases in court.
Since I will be out of work in the next 3 months, I will be very active on Hive, I hope I'm welcomed.
My hobbies
I like swimming and outings. For me, life is never a dull moment with these leisures.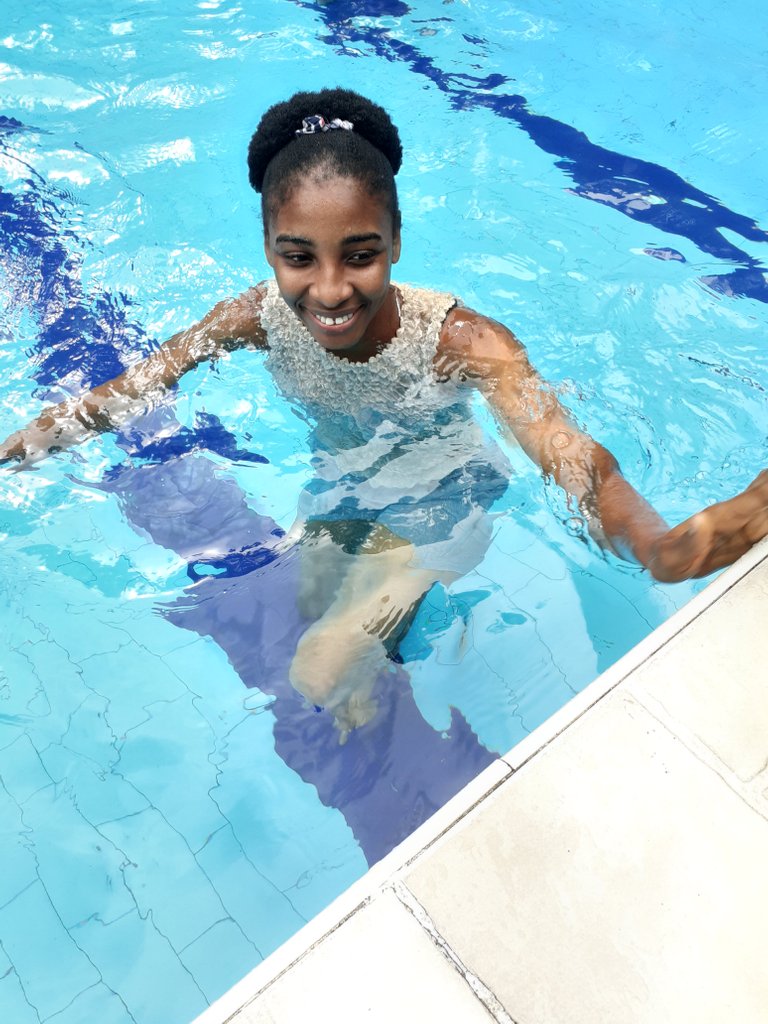 Swimming moment
Permit me to draw the curtain here on my introduction. Please, in case there's something I forgot to mention that you will like to know about me, feel free to ask on the comment.
I'll be expecting your comments
Much love from me and my baby to you all.