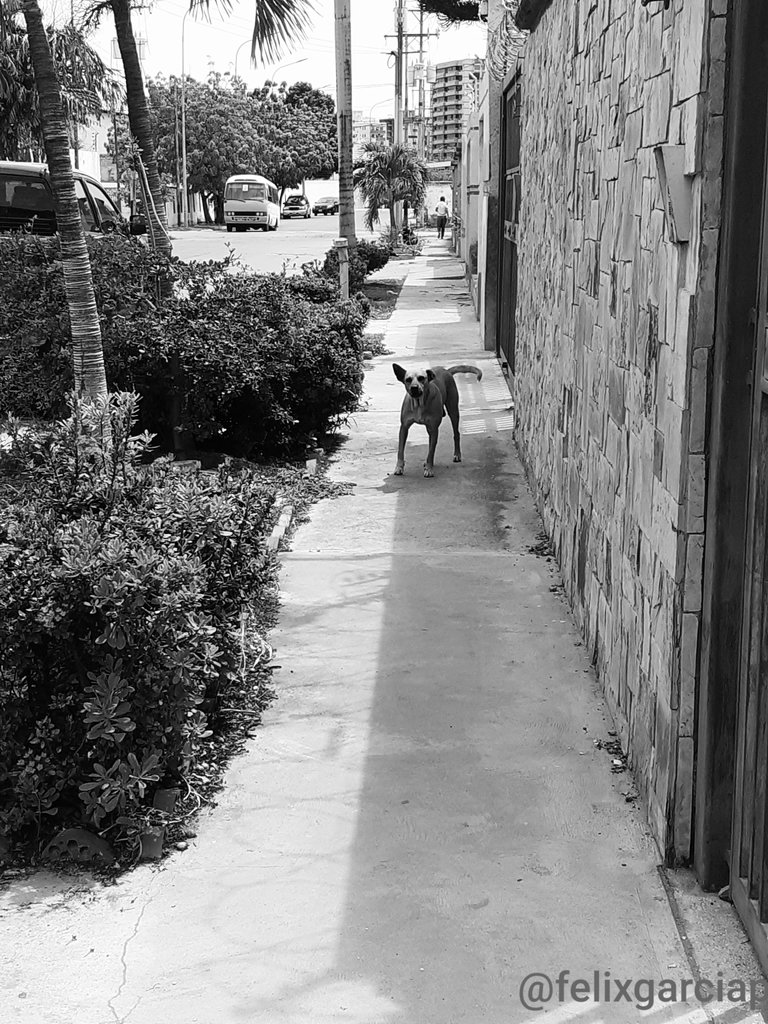 Dear friends
This is my entry for the #monomad challenge May 04th The dog
The dog is man's best friend, of course when integrated into the man's close family.
Today walking through one of the streets of the urbanization where I live on the sidewalk, a stray dog was alert for intruders, so when he identified that I could be an intruder he began to bark at me, warning me to stay away from his domain.
When he was barking at me, he hardly moved from his place and only with his barking he wanted to intimidate me so that I would not approach.
Of course, I continued on my way and the dog stayed there, owning his territory.
Hoping for the best of this week for everyone.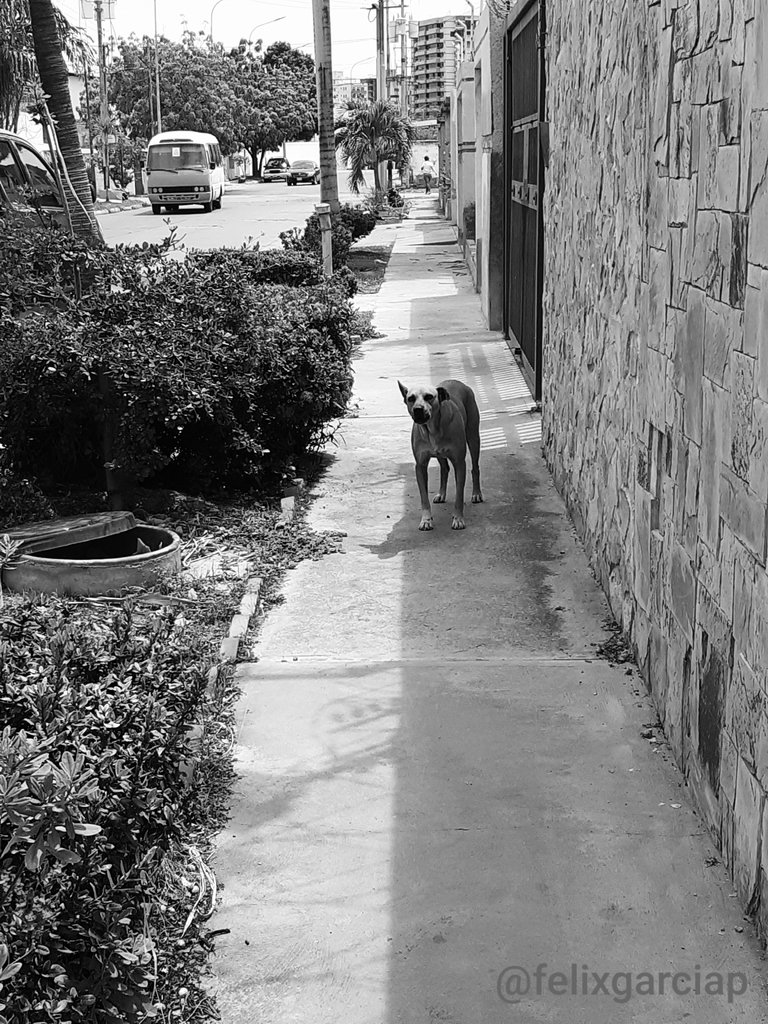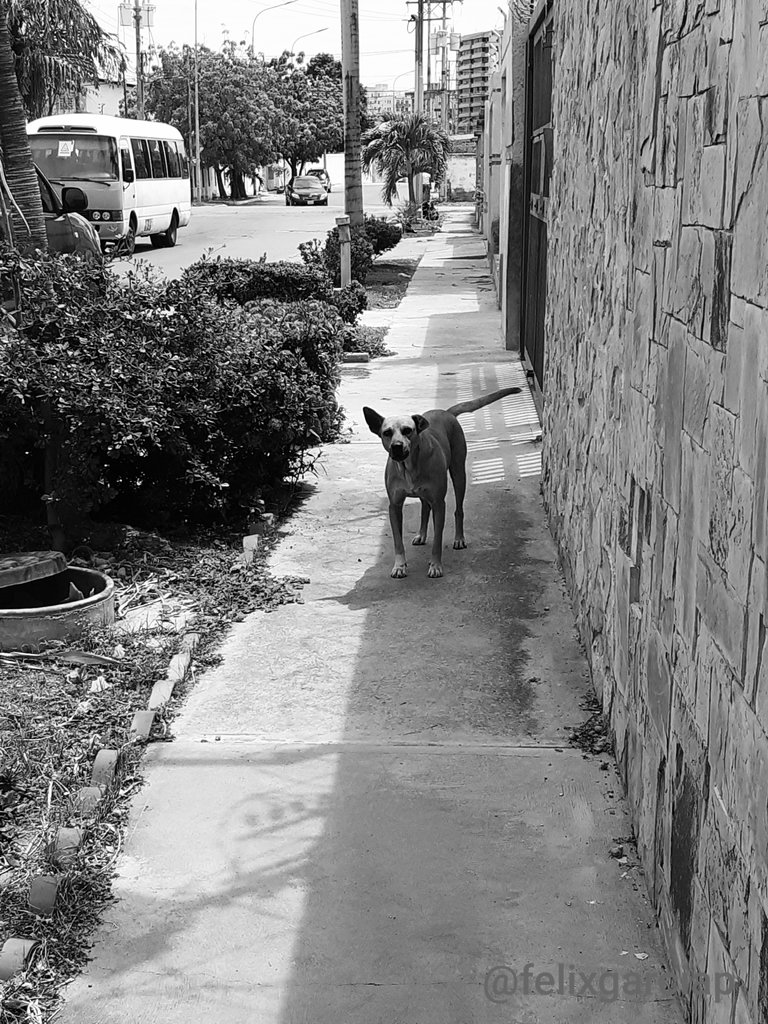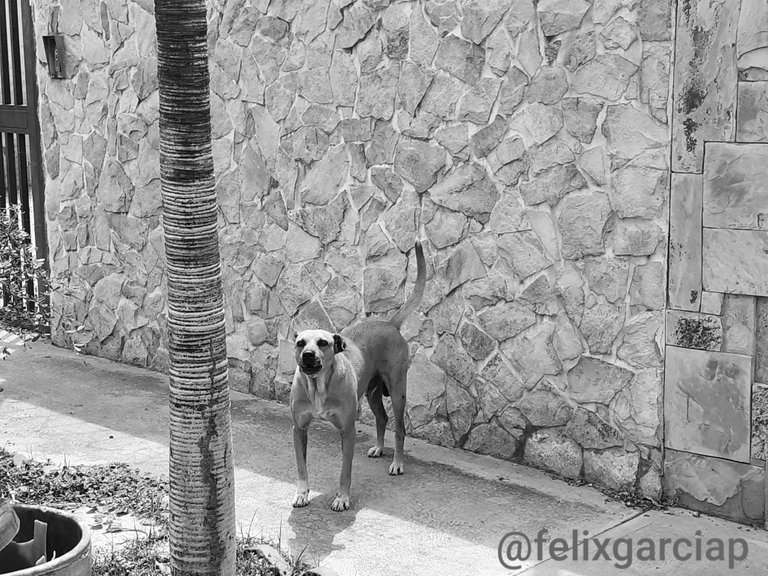 Taken with my Samsung Galaxy A10 cell phone.
Place: Lecheria. Venezuela.
Waiting for your comments.
---
Contest Rules:
Post your entries in the Black And White Community (ELIMINATORY FACTOR).

Clearly mention the #monomad challenge in your post title or post body. For example: "This is my entry for the #monomad challenge" (ELIMINATORY FACTOR).

At least 50% of the submitted post, including the first image, needs to be black and white (ELIMINATORY FACTOR).

Use the #monomad tag (ELIMINATORY FACTOR).

Every photograph must be yours. Plagiarism will be immediately reported (ELIMINATORY FACTOR).
Reusing previously posted images will be treated as content recycling and it will be reported as well (ELIMINATORY FACTOR).
We reserve the right to change the contest rules at any given time without further notice.
PRIZES:
FIRST PLACE 100% Upvote
SECOND PLACE 50% Upvote
THIRD PLACE 50% Upvote