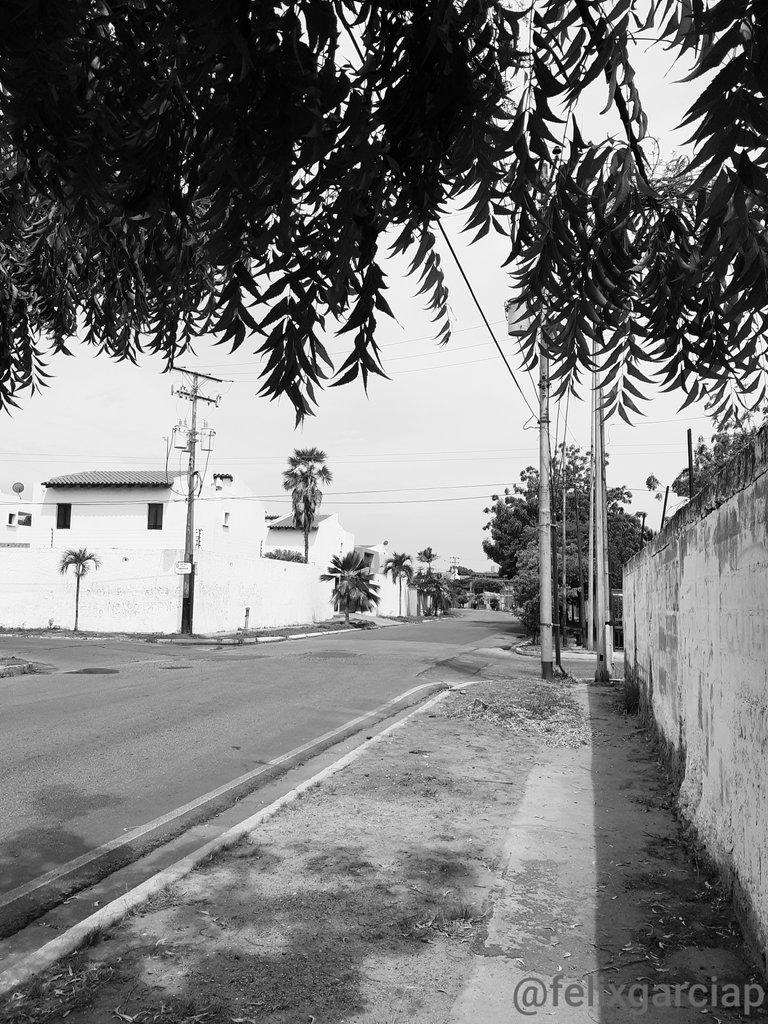 Dear friends
This is my entry for the #monomad challenge April 28th, Empty street
After more than a year has passed since a mandatory quarantine was established for COVID-19, many cities and countries have suffered a strong resection and stagnation of their economies.
Since before in Venezuela, the country where I live, we have suffered from problems in terms of inflation, resection and emigration to other neighboring countries, this can be felt in many of our streets in Venezuelan cities.
Today with this photo I capture one of those moments of an empty street in the morning.
Waiting for your comments.
Taken with my Samsung Galaxy A10 cell phone.
Place: Lecheria. Venezuela.
Waiting for your comments.
---
Contest Rules:
Post your entries in the Black And White Community (ELIMINATORY FACTOR).

Clearly mention the #monomad challenge in your post title or post body. For example: "This is my entry for the #monomad challenge" (ELIMINATORY FACTOR).

At least 50% of the submitted post, including the first image, needs to be black and white (ELIMINATORY FACTOR).

Use the #monomad tag (ELIMINATORY FACTOR).

Every photograph must be yours. Plagiarism will be immediately reported (ELIMINATORY FACTOR).
Reusing previously posted images will be treated as content recycling and it will be reported as well (ELIMINATORY FACTOR).
We reserve the right to change the contest rules at any given time without further notice.
PRIZES:
FIRST PLACE 100% Upvote
SECOND PLACE 50% Upvote
THIRD PLACE 50% Upvote