Hi fellow Hiveians,
The other day we got to harvest some of our delicious veggies that have been growing like wild!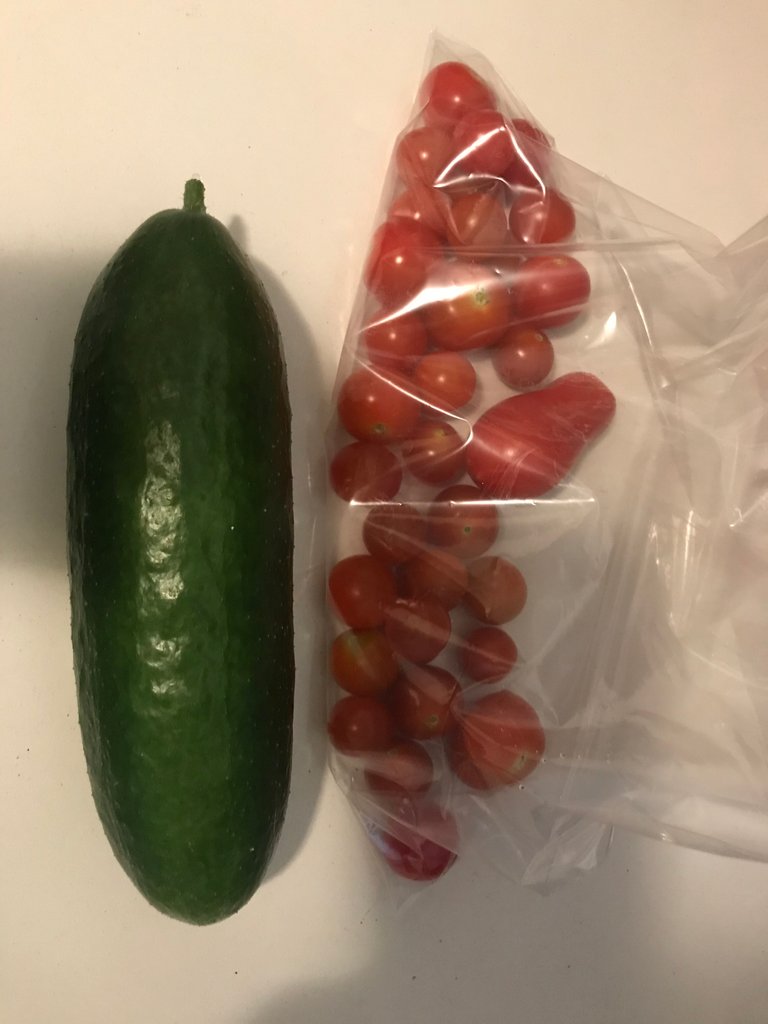 Harvests Galore!
One of the really fun things to do lately here is keep an eye on, and spend time on, the deck to see how great our plants are growing! These things are doing excellent as long as I keep them watered lol.
The cucumber plants are far happier now that I transplanted them into larger pots that have a lot more soil. They were in tiny pots before and they were growing but definitely not as strongly as they are now. We've got 5 cucumbers waiting to be picked and even more growing! The other star of the show on the deck is the grape tomato plants. We have two pots of them and I made the mistake of squeezing 3 plants per pot so it's really cramped in there lol. I won't make that mistake again next year!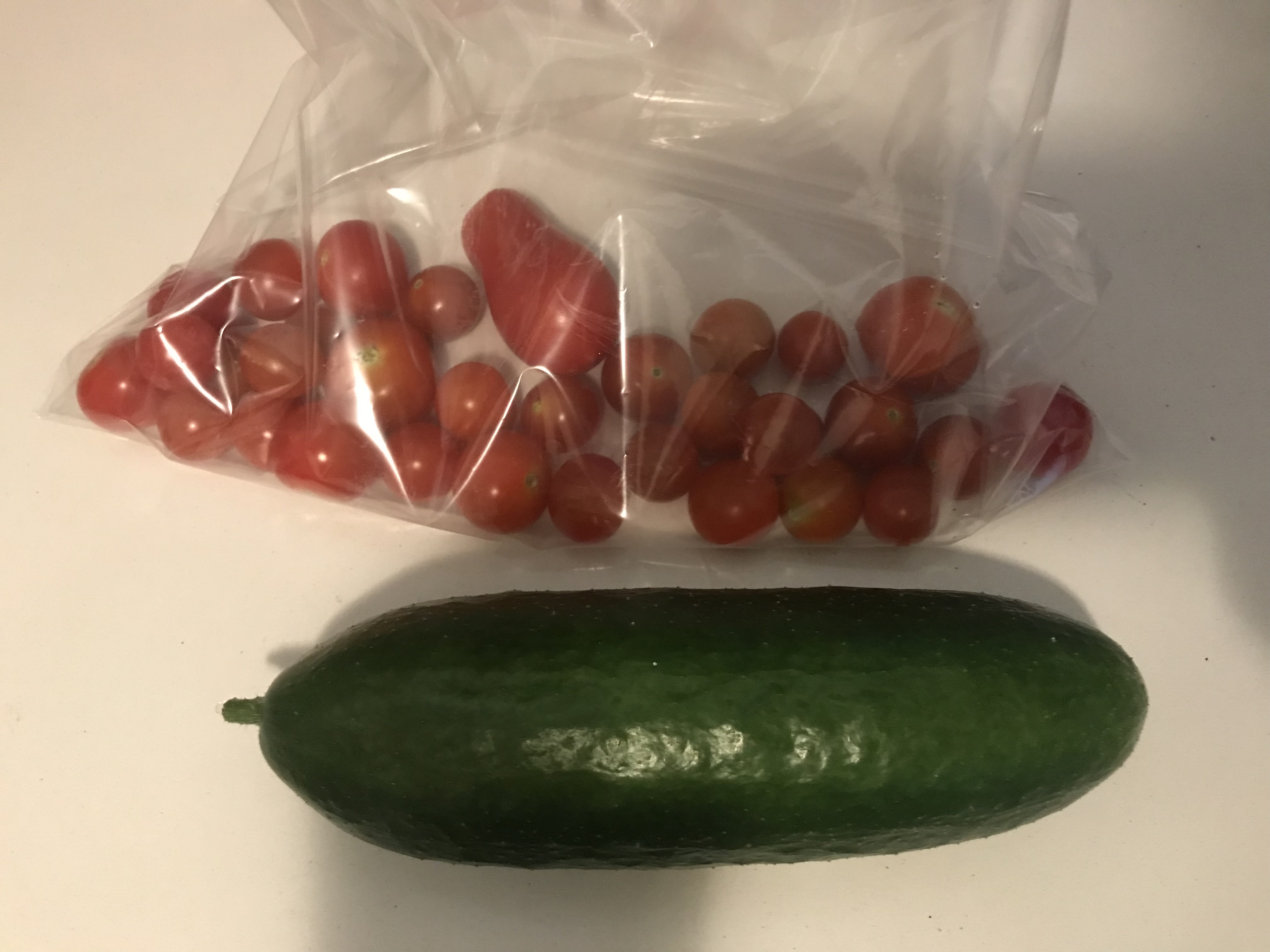 We got this funny looking tomato in one of the pots. The little man loved it because he only saw the ones that were growing in a very nice, round shape before. Now that he's seen the tomatoes can grow in weird shapes too, he's been looking all over the place to see if there are any more like that one!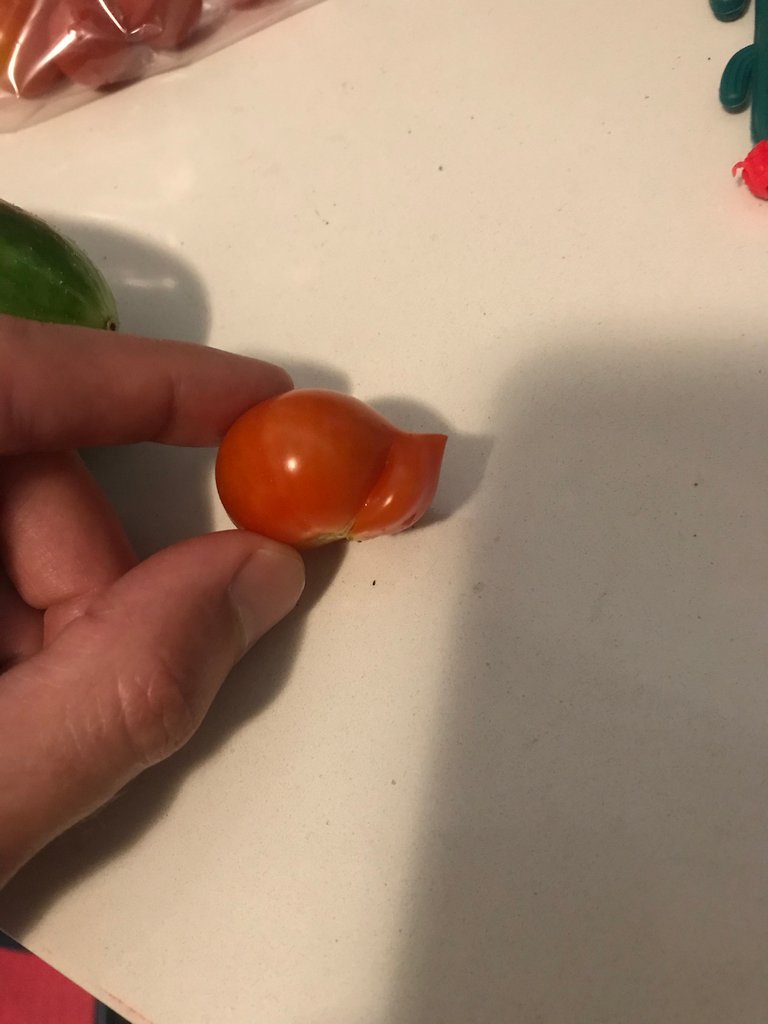 Waiting in the winds for us to pick next are some delicious green bell peppers. They have been growing really well and we have one really big one, a medium one and a few smaller ones. We are looking forward to the day that we can go out there and harvest one of them to eat!
What's your garden looking like? Anything you are proud of and picked recently? Let me know!

Connect with me!
Do you want to get paid, in crypto, for searching the internet? Try using and signing up for Presearch to earn some great crypto! I've currently got 2,470 PRE tokens, with a market value of $59.28. It doesn't sound like a lot but when you search using sites like Google you get paid $0! Join Presearch to break Google's stranglehold on the internet searches. If you'd like to sign up, use my referral link!
https://www.presearch.org/signup?rid=513043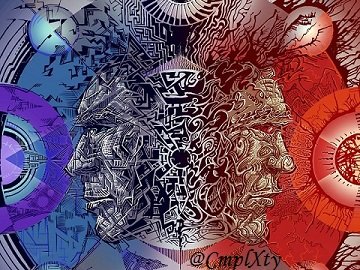 Image source