How to promote your business using challengeeos Application.
-Introduction
-Challengeeos and your business.
-How to promote your business using challengeeos application.
-Conclusion.
Introduction
Businesses worldwide have diverse means of been promoted. For the fact we are in a digital economy gives you more reasons to launch and promote your business online.
Do you have a business or talent you want the world to know about and you want to make a good start by promoting it? Then the challengeeos application is for you.
Challengeeos and your Business
The challengeeos is an application that supports business promotion. As at now, the application rewards its users for promoting the project on different social media platforms. This is the more reason you should use the application.
Your Business
Business is anything you do to earn a living. You can sell any product,.you can promote your talent, are you a musician you want people hear and know about your songs, challengeeos application is for you.
How to Promote your business using challengeeos application
In the challengeeos application, we have users from different part of the world. Your business or talent is needed by millions of people world wide.
Are you a musician? You have this feeling that the whole world should hear your song promote it using the challenge app
Do you have a business? A product you sell, create social media accounts , a website for your business. hour
Follow these steps to promote your business.
I am a musician, I want to promote my song using challengeeos application. I would first of all,
Set up a challenge. As seen below.
To set up a challenge using challengeeos application version 7,
a. Click on + sign on the home page of the application,
b. Set rewards for each participant.
fill in necessary details then submit.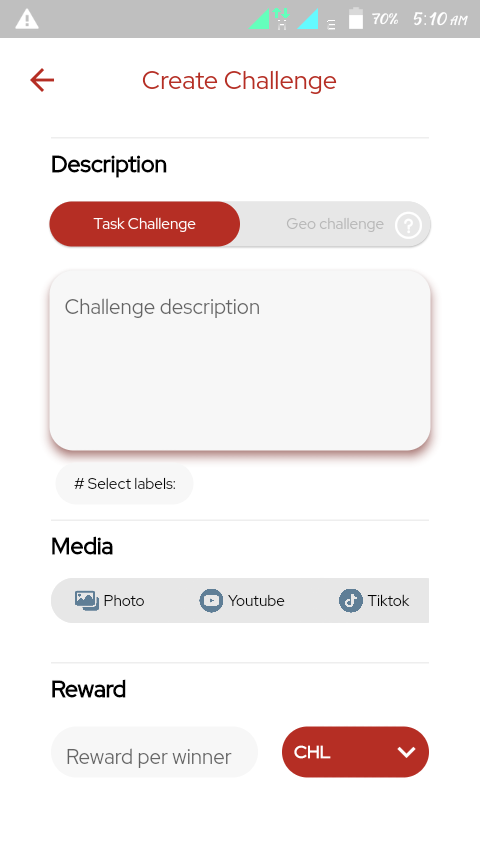 Below is an example of promoted song using the application.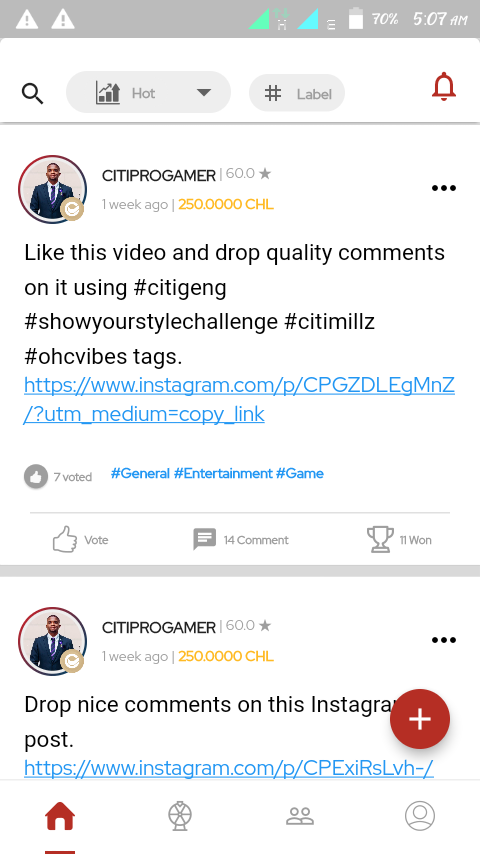 Conclusion
You need to buy some CHL you will use to reward users that gets your song promoted. To buy CHL use the link below.
Download Challenge App Android version here.
https://play.google.com/store/apps/details?id=challengedac.com.challenge_dac_app
IOS version
https://apps.apple.com/us/app/challengeeos/id1478759780
Buy chl via
https://newdex.io/trade/challengedac-chl-eos
Join challenge server on discord via
Join challenge on telegram
https://t.me/Challenge_DAC
Join challenge on Instagram via
https://Instagram.com/challengedac/website:
https://challengedapp.io