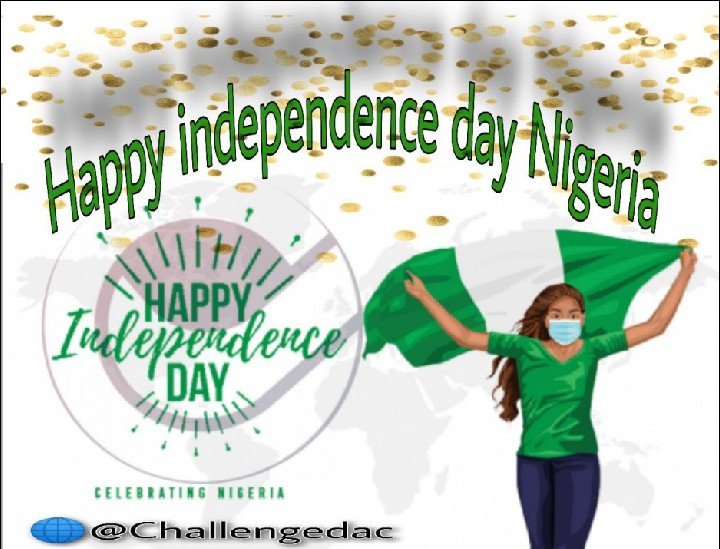 We the members of the ChallengeEOS team are wishing all Nigerians a Happy 60th Anniversary Celebration. To Celebrate this, we are giving out free CHL and EOS tokens on our App. So if you are yet to download our App, do so now and if you have the App already, jump on the latest challenges and unlock yourself some free cash rewards.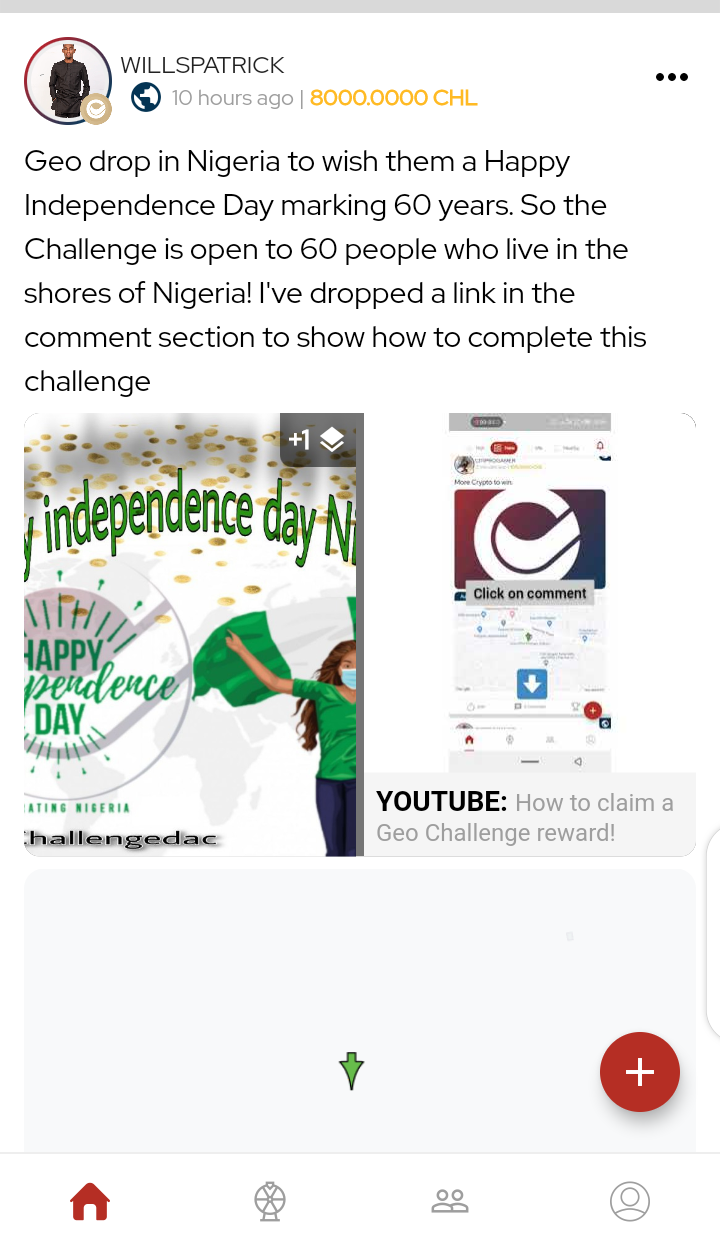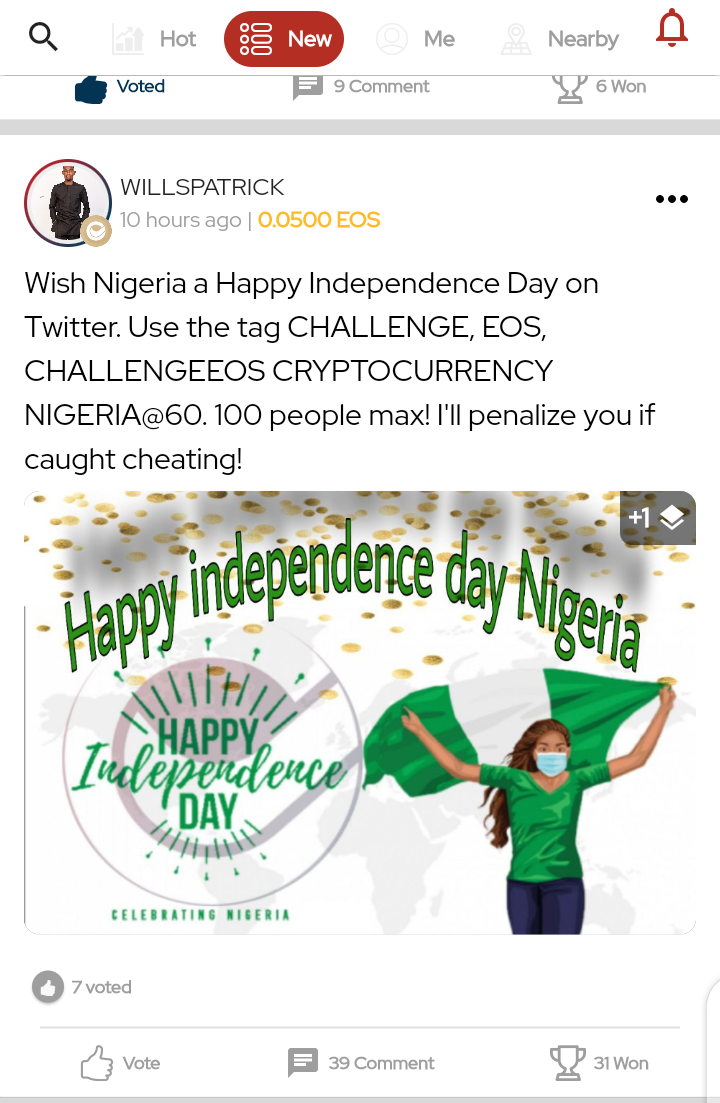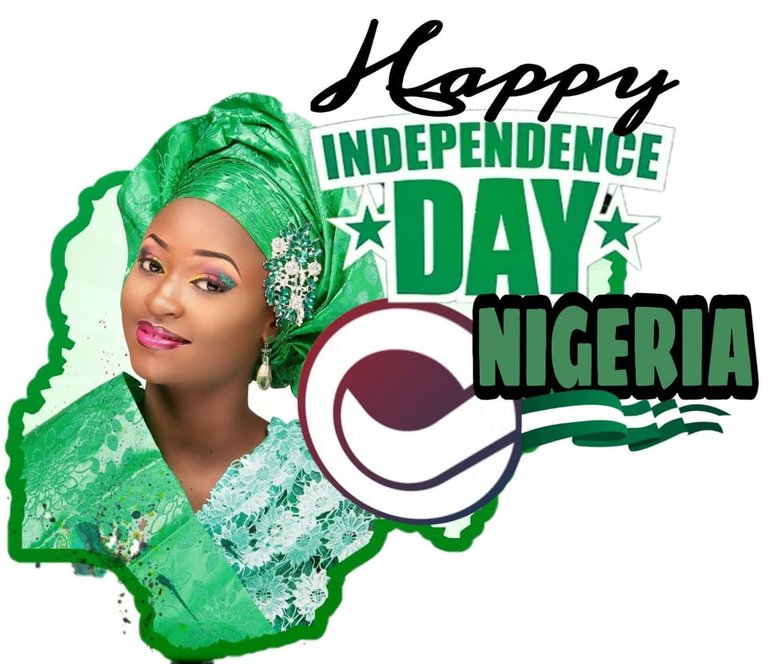 Congratulations to our YouTube Video tutorial winner Imomichaell11 whose video entry for promoting our Dapp had the highest number of likes. The 10EOS Reward has been sent to him.
Watch his video here
ChallengeEOS App is an EOSIO Blockchain based Geo-specific mobile App that allows users to create and receive Geo or Task Challenges. The App has a native token CHL available on Newdex, CoinGecko, Bitsonic and Okex exchanges. The App supports tokens like EOS, SAND, VIG, PUML, KANDA, DAPP, EETH, EBTC, SENSE tokens. Our headquarters is located in San Diego, California.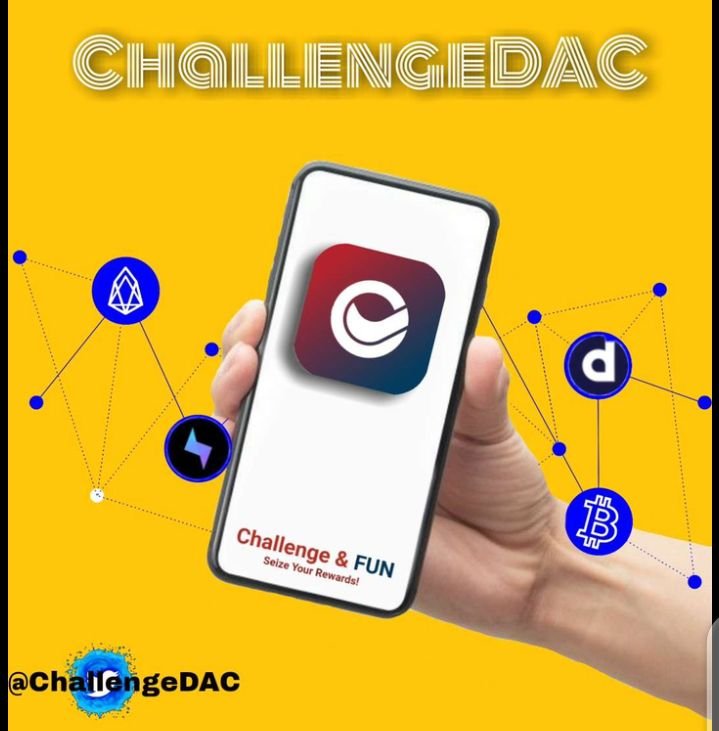 Download ChallengeEOS App here:)
For Android Users:
https://play.google.com/store/apps/details?id=challengedac.com.challenge_dac_app
For iOS Users:
https://apps.apple.com/us/app/challengeeos/id1478759780
Buy CHL via @newdex-io:
https://newdex.io/trade/challengedac-chl-eos
Challengeeos Social Media Accounts:)
Join Challengeeos Telegram Community:
https://t.me/Challenge_DAC
Instagram:
https://www.instagram.com/challengedacdapp/
ChallengeDac YouTube:
https://www.youtube.com/channel/UCnYWlP_UT6k5EIfuLSD3Spg
Twitter: @ChallengeDac
Discord: https://discord.gg/HHXFfVN
Reddit: https://www.reddit.com/r/ChallengeDac
Visit Challengeeos website: https://challengedapp.io for more info