Here is a sneak peek of the new ChallengeEOS App Version 7.0 which will be released in a few days. Watch this space for information about when the new version will be launched. We are making sure the app is more user-friendly and dynamic more than ever before. For now, iOS users are running the beta testing here https://apps.apple.com/us/app/challengeeos/id1478759780 so if you are an iOS user, kindly partake in the beta testing and give us feedback on what you think about our app and the thing you will like to see added.
Here is a video clip of our last week's AMA session featuring our C.E.O @anderson91 and our African community Lead @citimillz.
https://www.instagram.com/tv/CLPjM64gcY1/?igshid=1owoxmx6zhz5o
Join our Hive contest here to earn our 100% upvotes from our account with over 80k upvotes.
We currently have 278 followers on Instagram. So we will be upvoting every new follower we get from Hive starting from the 279th follower.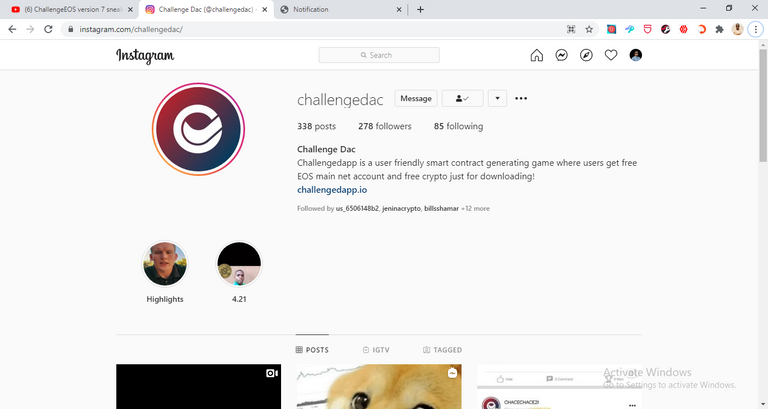 RULES: Follow our Instagram account and drop screenshot as comment for upvote.
https://Instagram.com/challemgedac/
Buy CHL via @newdex-io:
https://newdex.io/trade/challengedac-chl-eos
Challengeeos Social Media Accounts:)
Hive: https://hive.blog/@challengedac
Instagram: https://www.instagram.com/challengedac/
ChallengeDac YouTube:Challenge Dac
Twitter: https://twitter.com/ChallengeDac
Discord: https://discord.gg/HHXFfVN
Reddit: https://www.reddit.com/r/ChallengeDac
Join Challengeeos Telegram Communityhttps://t.me/Challenge_DAC​