Hi fellow Avian aficionados,
This weekend we got very lucky and spotted something I didn't think was anywhere around us! Pleated woodpeckers!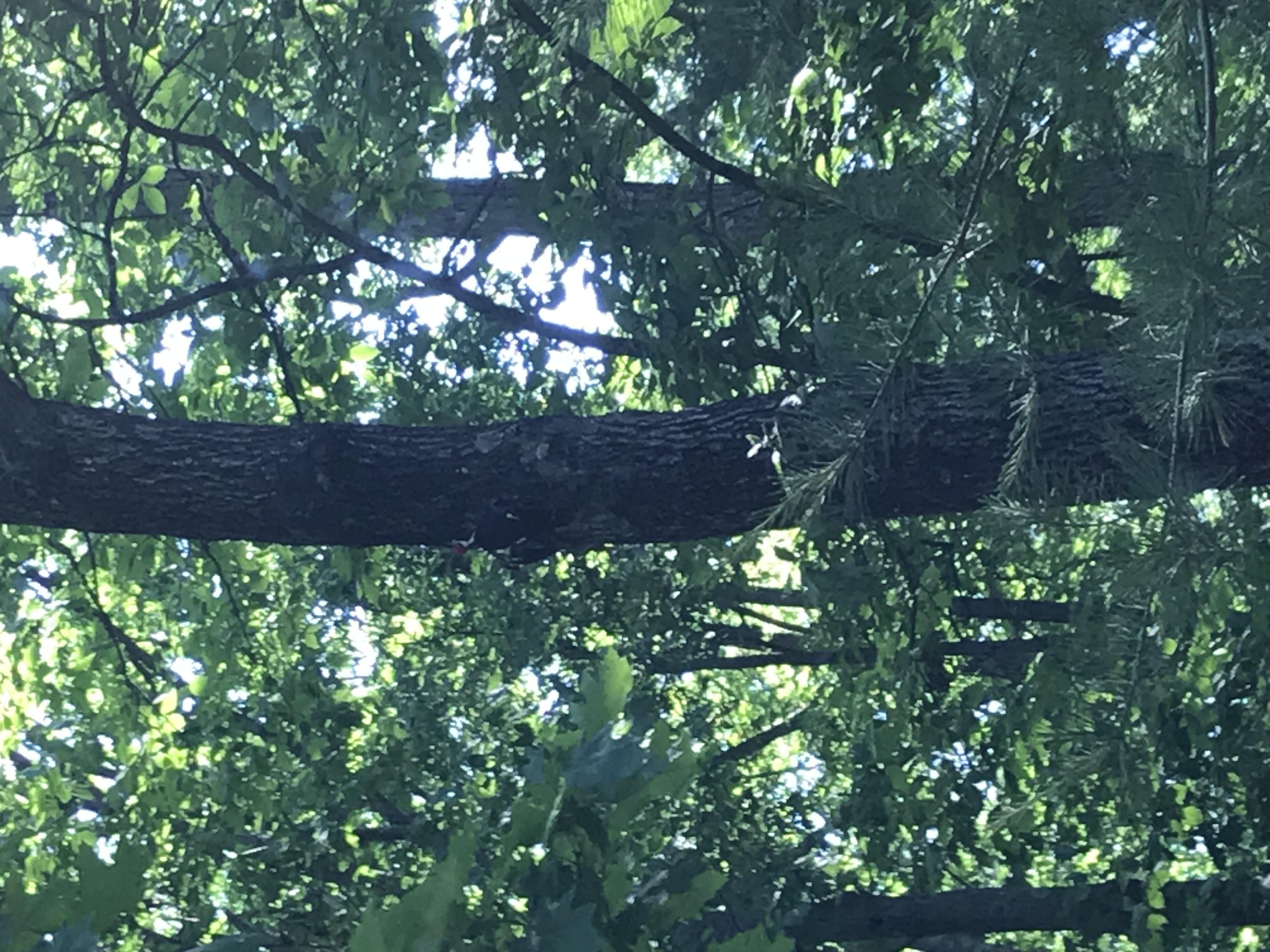 Pleated Woodpecker
I've been looking at folks posts lately in the feathered friends community and really enjoy seeing the different kinds. One of the things I've been a little jealous about was those who got to see the really cool woodpeckers, the pleated woodpecker! It's the biggest woodpecker of the species I believe. source
Here is a crisp and clear picture of it from the internet. Something I wish I could've gotten but I'll take whatever I can get!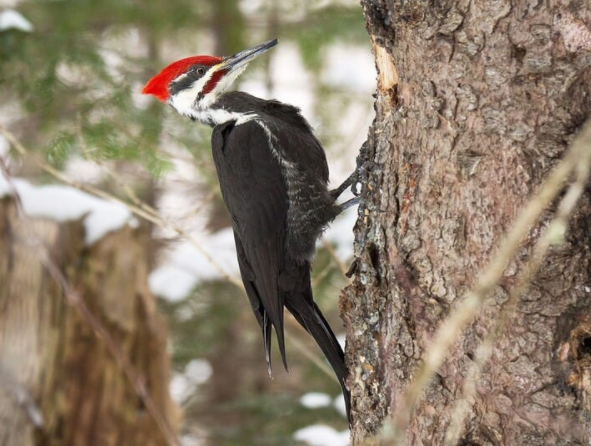 source
The little man and I were out doing some fun stuff this weekend, it was a license-free fishing weekend here in Mass. We don't buy a license for Mass since the fishing tends to not be as open as it is in New Hampshire so we don't buy it for Siena and I. With the free weekend though, you bet I had an idea lined up for a space for us to go fishing! I decided on Walden Pond in Concord Mass and more on that later but the area we were at was Concord. We got very lucky when we were hiking the trail to get back to the car when we saw two people ahead of us completely stopped. I was a little curious until we got closer.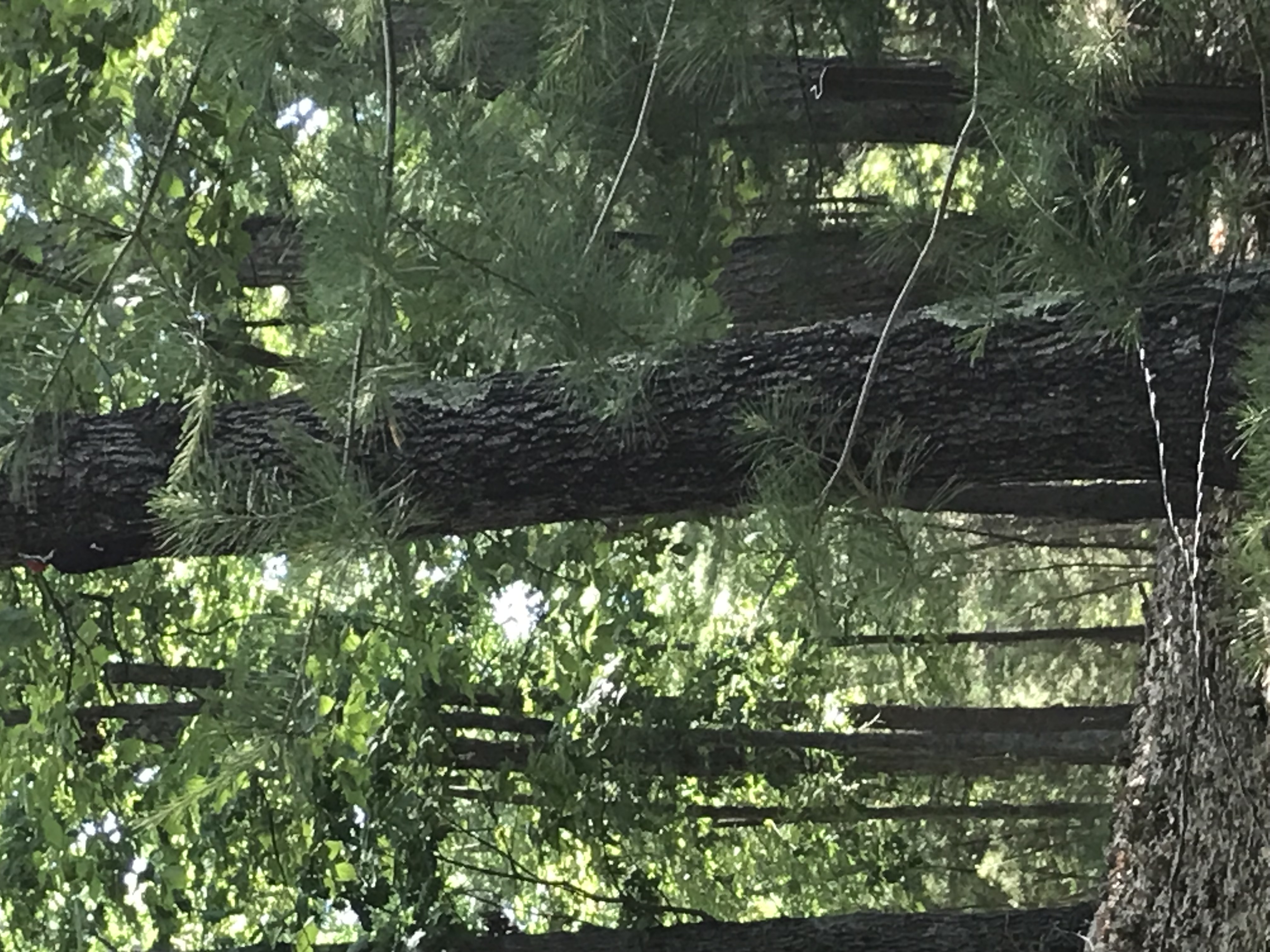 The woman was nice enough to quietly tell us that there was two pleated woodpeckers on the tree in front of us! The little man was thankfully very good and well-behaved so we didn't scare the birds off. He was a little confused as to what we were looking at but thankfully the birds were slowly moving around the tree and he eventually saw them and was very quietly excited!
What was really cool was that there were two of them here! I have only seen one woodpecker at a time and it was a few years ago and again last year, as well as them not being the pleated woodpecker. Now that I saw two of them at once and they are the cool big ones, I was really excited! It might be a little hard to see but to the left and down about an inch or two is the second one. These two were eagerly looking for snacks to eat in the tree.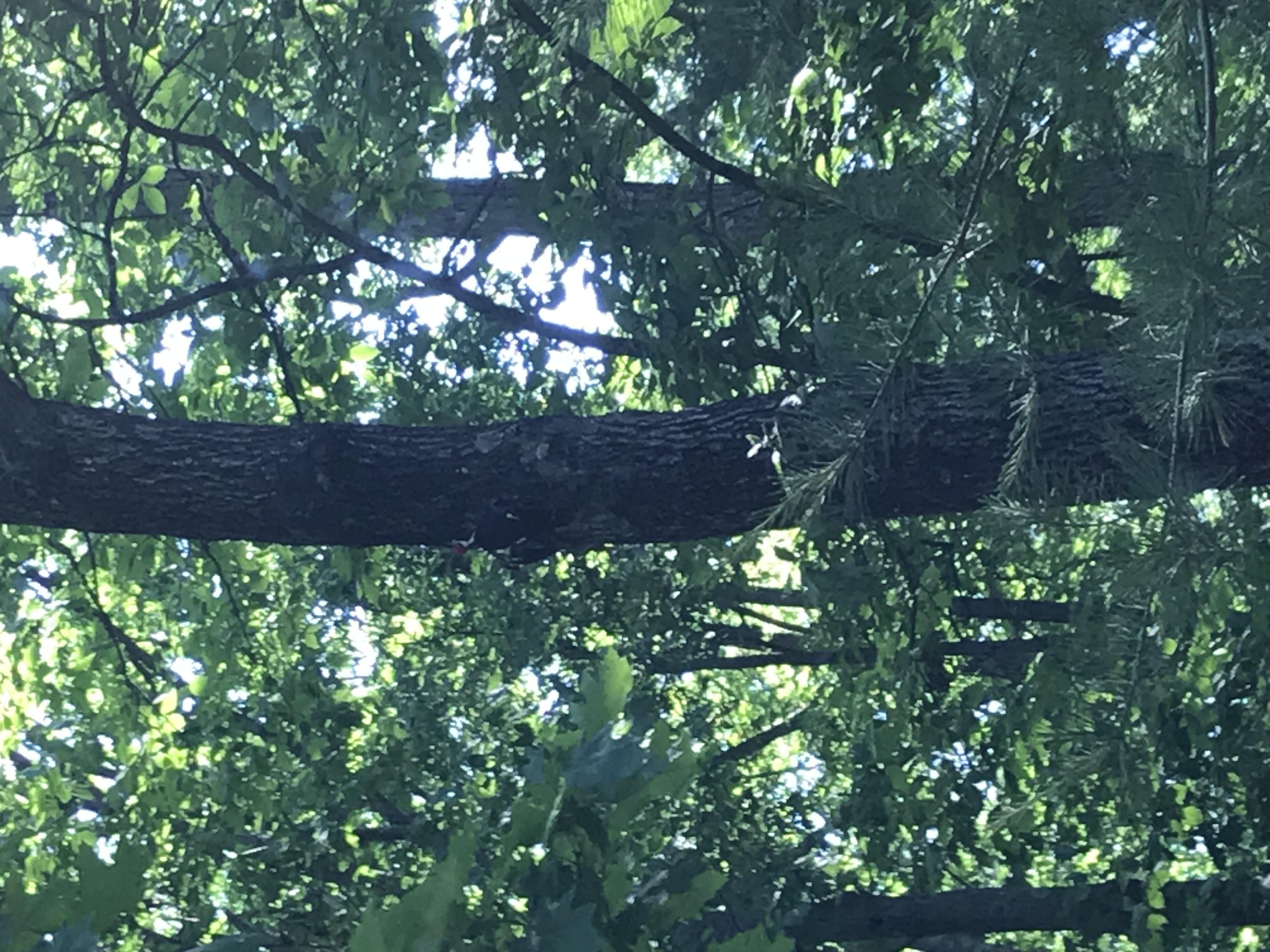 I didn't know too much about the woodpecker but after reading the link above, we might have more of them around than I realize. The lake house has two giant dead pine trees and there are big triangular holes in the tree. I guess that's a clear sign of the pleated woodpecker so that's cool to think of!

Connect with me!
Do you want to get paid, in crypto, for searching the internet? Try using and signing up for Presearch to earn some great crypto! I've currently got 2,416 PRE tokens, with a market value of $89.13. It doesn't sound like a lot but when you search using sites like Google you get paid $0! Join Presearch to break Google's stranglehold on the internet searches. If you'd like to sign up, use my referral link!
https://www.presearch.org/signup?rid=513043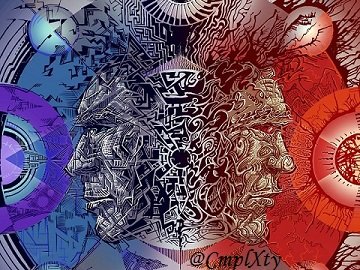 Image source